Somfy Integrates with Orro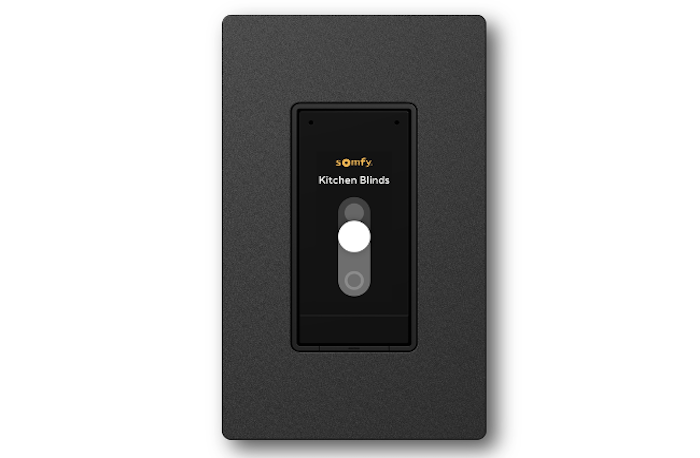 October 8, 2022
After announcing its first integration for powered window treatments, Orro, creator of the professional grade Orro Smart Living System, today announced compatibility for more than a dozen brands. With the addition of Somfy, the world's largest manufacturer of motors for interior window coverings, Orro One Pro now offers instant compatibility and controls for countless motorized solutions, including such brand names as Draper@Home.
"When it comes to powered window treatments, Somfy is a far-reaching brand," says Orro's CEO Colin Billings. "With this integration, Orro's customers gain the ability to control a wide range of window treatment products, making artificial and natural light a cohesive system."
As a unified Smart Living System in the form factor of a standard-sized light switch, Orro's revolutionary products reshape how homeowners experience and interact with lighting and smart home systems. By using powerful built-in sensors to detect motion, sound and ambient light, Orro One Pro and Orro S switches respond with the perfect amount of light, while learning and adapting based on homeowners' habits and preferences. The results include healthier, human-centric lighting that supports natural circadian rhythms, while reducing energy expenditures for lighting by up to 80%. With the integration of Somfy, users can now use Orro One Pro's touchscreen and voice-enabled controls to raise and lower groups of powered shades at once, including across brands.
"Orro's dynamic ecosystem allows for Somfy powered products to exist within a user's lighting and control system as if native, alongside a wide suite of other intelligent products," says Brittany Mier y Terán, channel manager, Partnerships and Custom Integration for Somfy North America. "This compatibility creates an avenue for our wide variety of fabricators to complement their natural light offerings with Orro's lighting and control system."