Successful Tips for Managing a Difficult Client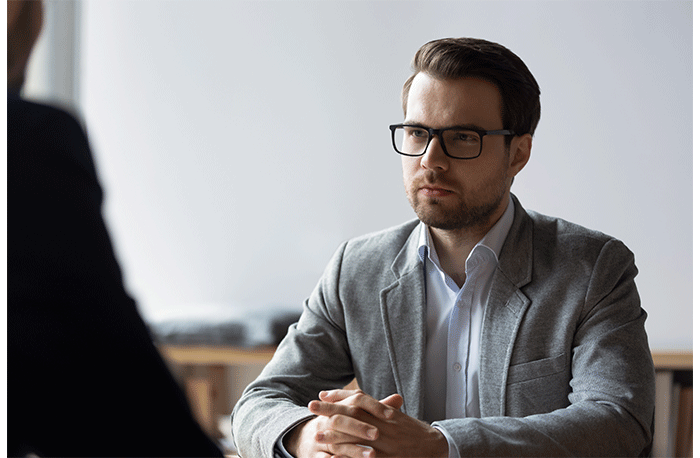 August 25, 2022
It is Sunday evening; you are savoring the last vestiges of the weekend when your phone starts to blow up with text messages from your client. The same client you spent countless hours with finalizing selections on each detail of their renovation. Once again, they are rethinking their selections. Scary Sunday was coined for anyone in the design-build business, and there is nothing scarier than a difficult client with your cell phone number.
Designers are expected to be friend, confidant, ally, pet sitter, financial adviser, couples' counselor and problem solver in addition to the scope of the project. Consumer expectations of the services we provide can be extreme. When the client's needs are not met, challenging situations can arise.
What is a Difficult Client?
A difficult client is one who takes an extraordinary amount of your time reassuring them about the project. The client who cannot make up their mind. The client who cannot visualize anything, or once the project is in process decides "they just don't like it." You may have experienced the client who makes unreasonable demands or feels they know more about everything than you do. The definitions of a difficult client are endless.
Here are some strategies that have worked for me in managing a difficult client:
Stay Calm, Cool and Collected. Take a deep breath so you can avoid escalating the situation. Answer their questions and concerns. Most people need to know they are being heard. Let them vent, but always be professional even when you want to yell right back.
Listen Without Becoming Defensive. Long delays in just about everything have strained even the best business relationships. Be understanding of your client's position even if it seems unreasonable. They know you do not have any control over the situation, but you are the one they hold responsible. I had a client waiting on a tub filler to complete a bathroom for six months. I would respond to each text message, email and phone call with a calm voice, reassuring them that I was on top of the situation and that I understood their disappointment. I also reminded them how amazing the bath would be despite the delay.
Define the Rules of Communication. Personally, I am not a big fan of email – too much can be left to interpretation. I would much rather pick up the phone and have the conversation. That said, there is a time and place for everything. At my firm, we use email communications for relating delivery information, invoicing and general intel the client needs to know about the project. It also provides an information trail. I explain to my clients that I do not answer my phone if I am with another client, so they can shoot me an email, and I will call them back as soon as possible. You can outline all of this in your contract. Be specific about the type of communication you use, what hours you are available and how quickly the client can expect responses. Make sure you stick to the rules, too. There is nothing worse than making a client wait for a response – even if it is just a quick one.
Manage Expectations. I strive to over-deliver on everything, but I also make sure I am clear about the scope of work, the timeline and the budget required. Include everything in writing and make it very clear. The days of business on a handshake are long gone. If something goes wrong, go back, see where the project veered off track and offer a solution. If you are in the wrong, admit it – no matter how hard that may be. If the client is wrong, you need to find a nice way to show them where in your contract those terms and conditions are stated. Then you can review and re-establish what has been outlined for the project.
Sometimes Clients Are Just Difficult. No matter what you do, there are some clients who will never be happy. Once again, remain professional and do your best to complete the project, get paid and move on. I would also suggest you take some time to reflect on that client or that project. Were there warning signs? Was the budget an issue from the start? Were there too many outside influencers offering their perspective? Was there a lack of respect for your expertise in your initial meetings? Did you not listen to that little voice in your head telling you this is not your ideal client?
Difficult clients are draining on you and your staff, as well as your business reputation, so don't be afraid to walk away. It takes 40 great reviews to undo a single bad one. I have had to tell clients I am not the right designer for them and that I don't believe I will be able to provide the type of project they are looking to complete. Always remember to do what is best for you, your staff and your business.
By Sharon L Sherman CID/CKD/NCIDQ/ASID, Thyme & Place Design in Wyckoff, N.J.
Photo credit: fizkes/Adobe Stock