Top Tips for Integrating Technology into Your Projects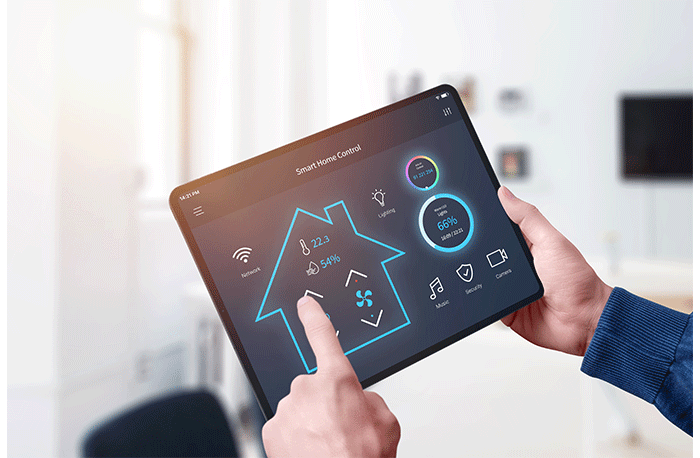 January 6, 2023
As the worlds of technology and design continue to merge, many designers find themselves trying to figure out how to integrate the two in a way that doesn't compromise their vision, their timeline and their client's budget. It's a simple fact that clients – particularly millennials and Gen X – increasingly want the ease, efficiency and safety of what technology can deliver, especially in the kitchen and bath. But they are not always as clear on exactly what they want as a result or how it will fit into their daily lives.
To help smooth the way forward for integrating technology into your design, we've compiled some expert tips on how to ensure both you and your client get exactly what you want out of the process. We should warn you that no one said it would be easy, but you can bet that it will help you be successful and give you a competitive advantage in a tight market.
You Own the Process 
Right from the start, you own the project and direct its path. Even when you bring someone on board as part of the team who knows more about technological aspects of the project than you, make it clear that they report to you, take design direction from you and make any requests to the client through you.
As Amanda Wildman, CEO of TruMedia, Ada, Mich., noted at the NKBA Design & Tech Conference in Dallas during CEDIA Expo, "Our solutions should absolutely fit in with your design vision and, in fact, support it so that it enhances the client experience."
This doesn't mean you shouldn't listen to your technology partner when they advise that a certain solution may not work with the design or produce the desired results. That's when you ask for more solution options and decide just how flexible you want to be, keeping everyone's focus on the client's requested outcome.
Start from the Beginning
Every expert integrator will stress that the process of integrating technology into a design project must start at the very beginning, before any demolition or opening of walls. It should be layered into the timeline, budget and even the design before anything is finalized. Otherwise, you are likely in for a world of cost and time overruns as well as limiting the result the client may have requested.

"Before you open a wall, give me a call," said Jamie Briesemeister, CEO of Integration Controls, St. Louis, during a Q/A session at NKBA's Design & Tech Conference.
Retrofitting a space after a project is complete is much harder, costlier and really narrows down the set of choices. Some solutions, Briesemeister explained, can only be contrived when she's brought on before the project starts because of the wiring involved within the walls.
Find the Right Partner
If you were ill, you wouldn't trust just anyone to prescribe medication, right? Well, it's the same for technology integrators … you want to find one who is certified, has great references and can be relied upon to work with you on a solution.
"You definitely want to find someone who is certified, open to answering questions and offers multiple references," advised Giles Sutton, SVP success and sales at CEDIA, Fishers, Ind., who also spoke at the NKBA Tech & Design Conference. You also should have more than one technology partner in case your first choice is busy and you need a backup.
Sutton also pointed out that it's important that the technology integrator fits comfortably with your design team. No one needs the added stress of clashing personalities or someone who won't take direction and creates challenges for the project.
Educate Yourself on Integrating Technology
Let's face it, you'll likely never be the technology expert, and that's perfectly fine. However, you should know basic terms, procedures and even a little about the products on the market. It's easy to find online resources that can help like HTACertifed.org, CEPro.com and TechnologyDesigner.com. And, if you can, go to conferences and trade shows where you can not only learn but also meet professional integrators.
"You should find that type of integrator out there who's willing to be that resource, who's willing to answer questions and do that dance with you," said Wildman, adding that it's also a good bet to find more than one technology partner in case the first choice is booked on another project.
In the end, the designer drives the look, feel and touch of the project, while the integrator absolutely needs to know the client's habits and how they function in the space. "If you can get those two pieces to work together seamlessly, then the experience your client has will be absolutely out of the park," said Wildman.
By NKBA Staff
Photo credit: Stanisic Vladimir/Aobe Stock