True Refrigeration Unveils Residential Showroom at LuxeHome in the Merchandise Mart
---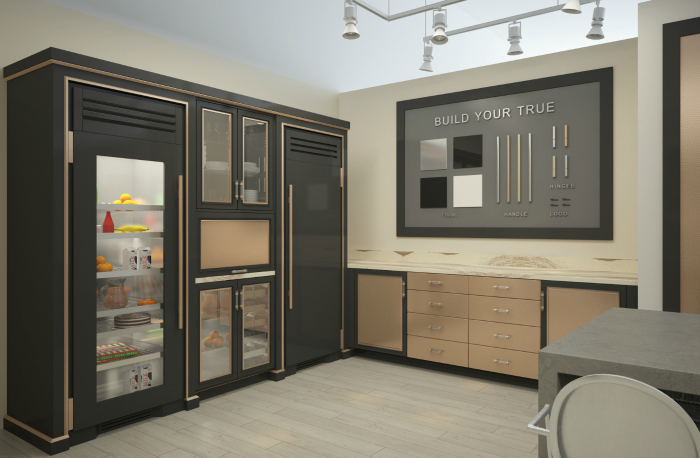 April 26, 2017
True Refrigeration unveils the new True Residential Design Showroom – Chicago at LuxeHome in downtown Chicago's Merchandise Mart. 
LuxeHome, the world's largest collection of boutiques for home building and renovation, welcomes True to its Design Resource Center in suite 163. The Design Resource Center at LuxeHome is 6,000 square feet of inspiration and offers visitors the opportunity to seek new ideas, whether browsing through vignettes or consulting with the resident LuxeHome Concierge in order to customize their shopping experience.
"True's custom-designed space at the Merchandise Mart will feature multiple vignettes that showcase our industry-leading refrigeration products and multiple customization options, providing the ultimate inspiration for homeowners and designers," said True Director of Sales and Marketing Steve Proctor. "We look forward to presenting our residential products to the Chicago market at this new esteemed location."
The new residential showroom was custom-designed by Vanessa Deleon, New York-based interior designer, lifestyle expert, television celebrity and True brand ambassador. The space features three vignettes of different design aesthetics (traditional, transitional and modern), a center island showcasing True's outdoor applications, and a wall-sized "Build Your True" display featuring the company's new color finishes and hardware options.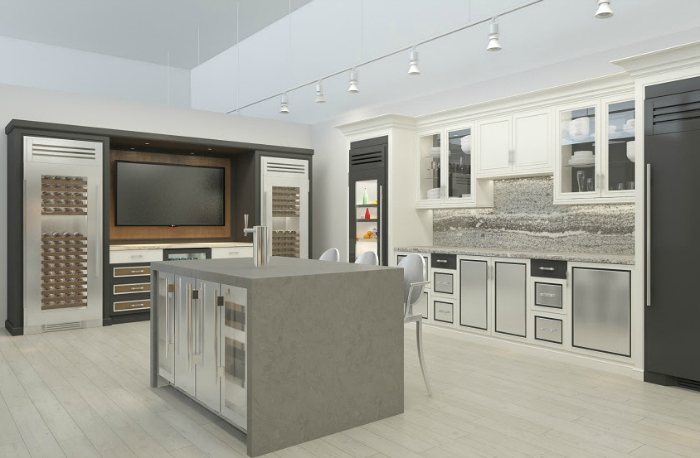 "I wanted to create an innovative, forward-thinking space that tells a story with True's refrigerators and freezers at the forefront," said Deleon. "Each beautiful vignette relates to a different design genre, featuring show-stopping cabinets and gorgeous countertops without taking away from the appliances. Specific, little details like the steel doorframe to complement the stainless, or gold knobs to pair with True's new matte black finish and copper hardware, truly celebrate their products."
The True showroom at LuxeHome encompasses nearly 500 square feet. It will be open to the public on weekdays from 9 a.m. to 5 p.m. and on Saturdays from 10 a.m. to 3 p.m.
"We are excited to unveil True Refrigeration's boutique showroom at LuxeHome to feature its elegant and impressive residential kitchen appliances," said Blair Loftspring, marketing director, Building Products Industry, theMART. "Designers, architects and homeowners will have the opportunity to see these luxury kitchen products firsthand in a custom-designed setting that will spark their imagination and help them envision all-new possibilities for their homes."