Wetstyle Announces Groundbreaking of New Montreal Factory
---
May 11, 2018
Wetstyle, a manufacturer of bath furnishings, has announced the groundbreaking of brand's new factory complex in Saint-Bruno-de-Montarville, Quebec, Canada. Strategically selected, the factory's location will house the brand's expanded manufacturing operations alongside a new dynamic showroom space.
"We searched high and low to find the perfect location that would fit all of the brand's needs," said Wetstyle President Mark Wolinsky. "As we're constantly growing and looking for new ways to innovate, we were in need a space that could allow us to continue on this path."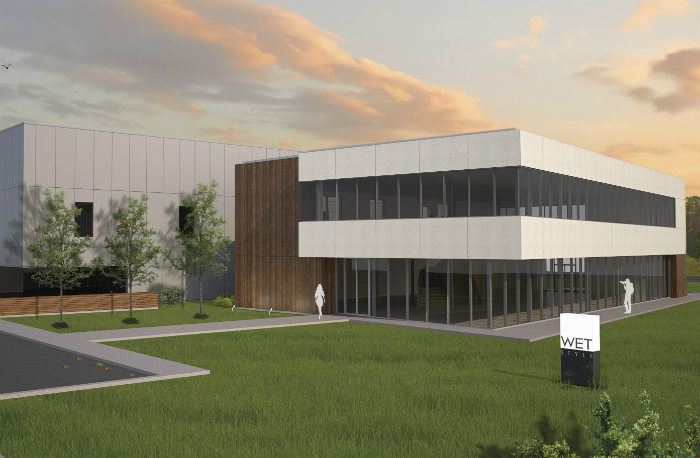 The factory will be situated amongst other newly constructed headquarters within the Saint-Bruno-de-Montarville's Industrial Eco Park, which requires tenants to abide by strict environmental regulations. In order to secure the highly regarded location, the Wetstyle team had to perform extensive emissions management and environmental impact studies. The process, though intensive, relates to Wetstyle's guiding principles, which aim to celebrate nature's resources and responsibly integrate them into the brand's products.
"These new facilities will mark an important step for Wetstyle, enabling us to take on larger projects and continue to expand our product offerings," said Wolinsky. "The design of the building reflects our unique DNA and commitment to eco-friendly manufacturing."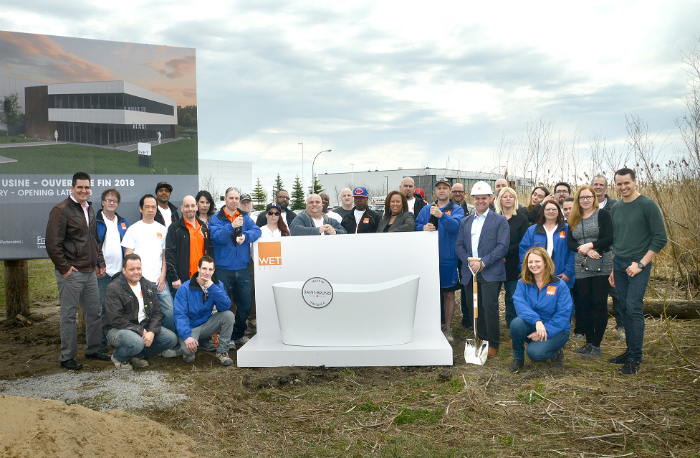 The headquarters, designed in partnership with Sydney Gobel Architecture and Atelier Moderno, will consist of two buildings linked together by an enclosed pathway. The larger of the two buildings will consist of the 30,000-sq.-ft. factory and operations offices. The second, 11,600-sq.-ft. building will house the showroom on the lower level and corporate offices above. The showroom space will showcase Wetstyle's selection of the brand's bathware products, as well as offer ample room for events. A dedicated training area for sales representatives and professionals will also be integrated into this space. The space is comprehensive in nature and designed to fit the brand's expansion now and in the future. 

"As with every project, our inspiration has come from many different places," said designer Chris Barrie of Atelier Moderno. "However, in this case, the identity and ideology of the Wetstyle brand itself was the major source of inspiration; the ability to synthesize purity, warmth, simplicity, innovation and functionality within a product is no easy feat. The method of this success informed many of our design decisions at the building scale."