Industry Leaders and Innovative Ideas Take the Stage at KBISNeXT
---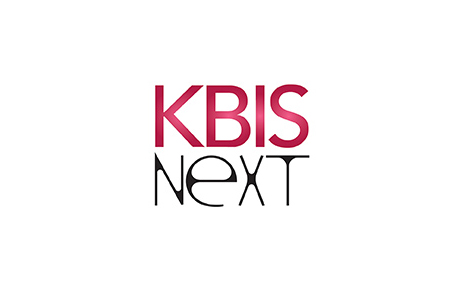 January 5, 2015
This year at KBIS 2015, some of the most inspiring programming will start at the KBIS NeXT stage – a setting for new ideas, trends and innovations in the industry.
KBIS NeXT will be on the floor in the South Hall at the Las Vegas Convention Center during KBIS 2015, taking place January 20-22.
After the Innovative Showroom Awards Announcement, be sure to stick around for the Designer & the Builder: A Relationship at 1 p.m. on Wednesday, Jan. 21. Members of K+BB's Editorial Advisory Board, including Christopher Grubb, Amy Ahearn, Ray Wiese, Toni Sabatino and Phil Seaton, will be led in a discussion by K+BB Editor Chelsie Butler about the best practices for designers and builders working together.
At 3:30 p.m. on Wednesday, Leveling the Playing Field will cover new business models for today's economy. Several leading designers, including Veronika Miller, Mitzi Beach, Kerrie Kelly, Corey Klassen and Susan Serra, will share their success stories on adapting to a shifting marketplace and the importance of reinvention.
Explore a more efficient approach to the way we construct buildings at the Virginia Tech FutureHAUS Kitchen discussion, which will take place at 10 a.m. on Thursday, Jan. 22. The panel discussion will be led by Joe Wheeler, professor of architecture and co-director for the Center for Design Research at Virginia Polytechnic Institute and State University. Since the Virginia Tech FutureHAUS proposes that buildings are manufactured using an assembly-line process, learn how the kitchen and bath designer can add value to the process.


Every designer knows that the relationship between the designer, homeowner and contractor can be strained, plus working with more than one homeowner tends to unearth discrepancies. Come listen to Brandon Smith of DCoopMedia and the TwentySIX, who will moderate this panel of industry professionals representing the views of the interior designer and builder. He Said, She Said, Creating the Luxury Bathroom You Can Both Enjoy will take place at 11:30 a.m on Thursday.


The Ultimate Foodie Kitchen at 1:30 p.m. on Thursday will cover what it takes to design for a professional chef or the amateur cook. Join designer Rebecca Reynolds and Russ Faulk of Kalamazoo Outdoor Gourmet to learn how to create a culinary kitchen inside and outdoors.
Registration is not required for KBIS NeXT. For more information or to register for KBIS, visit www.kbis.com.