It's Showtime
---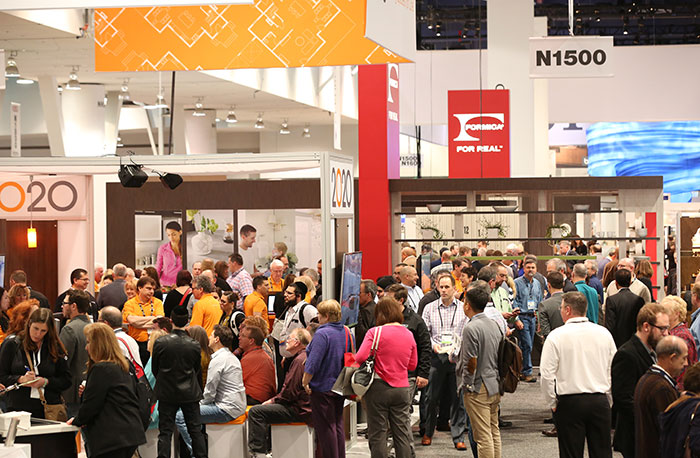 January 5, 2018
Finally Design and Construction Week ™ is here! Both the Kitchen and Bath Industry Show (KBIS) and the International Builder's Show (IBS) will once again take place at the Orange County Convention Center in Orlando. This mega show will host more than 24,000 attendees and hundreds of design and construction exhibitors from January 9-11.
With so much to look forward to, KBB looked to the industry experts to find out what trends they'll be looking out for and what they're most excited about for the show.
The Samsung Chef Collection, debuting at KBIS, will offer Wi-Fi connectivity in a group of kitchen appliances.
Trends to See
"Things are evolving away from everything matching. I think stainless steel appliances will continue to be popular, but we'll see surprise pops of different finishes on faucets, hardware and lighting."
– Stacy Garcia, Huntington Beach, Calif.-based Garcia Cabinetmakers
"I think there will be lots of blue, especially blue/grays like Sherwin-Williams 9143 Cadet Blue. There will also be rich, dark wood finishes like walnut."
– Scott Koehler, Whispering Pines, N.C.-based Dream Kitchen Builders
"I believe we will continue to see smaller, streamlined, easily accessible and more diverse undercounter appliances and organization systems at more competitive pricing. Mainstream traditional brands are raising their own bar when it comes to luxury and design."
– Laura Muller, Los Angeles-based Four Point Design Build Inc..

"For bath design, I expect to see more options for freestanding tubs and more finishes for plumbing fixtures, such as brass, brushed and polished. In the kitchen realm, there will be more cabinet offerings with more colorways that transition into other areas of the home in appearance."
-Patti Johnson, Lebanon, Ohio-based Patti Johnson Interiors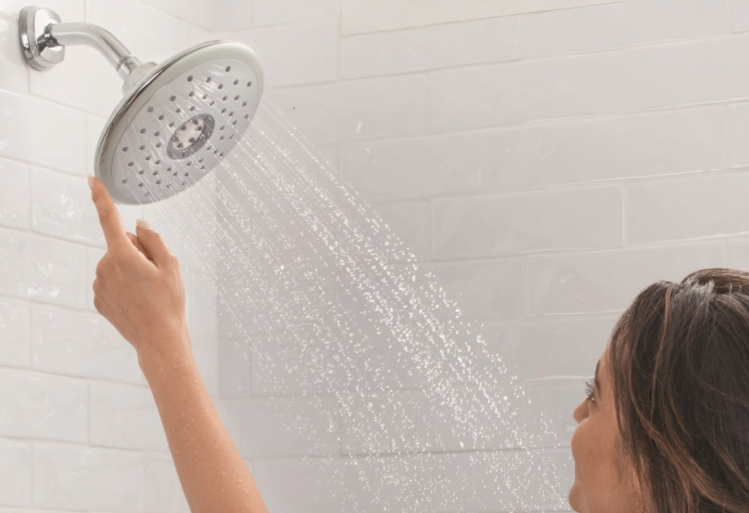 The new Spectra+ collection from American Standard can change spray pattern with a simple touch.
Innovations to Find
"I am looking forward to seeing more innovations in touchless kitchen faucets, since I install them in many kitchens now, and I hope there are options for bathroom faucets too."
-Susan Feia, Waukesha, Wis.-based Feia Construction
"All things that can be controlled by an app will be using one."
–Koehler, Dream Kitchen Builders
"There are three innovations I am looking forward to seeing: materials and products that elevate wellness in the home; smart home appliances that take privacy into account; and innovations in how color is being used to create more personalized spaces."
– Leslie Carothers, CEO of Houston-based Savour Patnership
"I am looking forward to more connectivity in appliances and home tech and other innovations that create ease of use. I am also hoping cabinet companies will incorporate tech like charging stations right into the cabinetry."
-Toni Sabatino, New York City-based Toni Sabatino Style

Danze by Gerber adds a new red faucet to its Foodie Collection – the Foodie Caliente.
Popular Events to Attend
"I am so excited for KBIS and to see KBtribechat friends in person at the show. This year KBtribechat has two events: on Tuesday, Jan. 9, the Progressive KBtribechat starts at 1:30 p.m. in the Wilsonart booth (W713) and ends at the Signature Kitchen Suite (W228) with many surprises and treats along the way. The Wednesday KBtribechat hour (2 p.m. to 3 p.m.) will be hosted by Thermador (W1749). We will be getting together in their booth for a social hour in person and online. Both events will be a lot of fun and are my KBIS highlights."
–Garcia, Garcia Cabinetmakers
"One panel I am on will truly be important for all attendees to attend – Embracing the Reality of Amazon: How Manufacturers, Retail Showrooms and Designers Are Working Together to Maintain Relevance in the Digital Age. It will take place Thursday at 11:30 a.m. on the #KBISNeXT stage in the South Hall."
– Carothers, Savour Patnership

"Champagne and Cupcakes (Tuesday, 9:30 a.m. at LG, W228) is always a must. It is a gathering of designers, social influencers and media – many of whom I have gotten to know from attending KBIS every year. This is the unofficial kickoff to KBIS, hosted by Modenus, and the one event that everyone I know makes a point of attending." (Invitation only)
– Jeanne Chung, Pasadena, Calif.-based Cozy•Stylish•Chic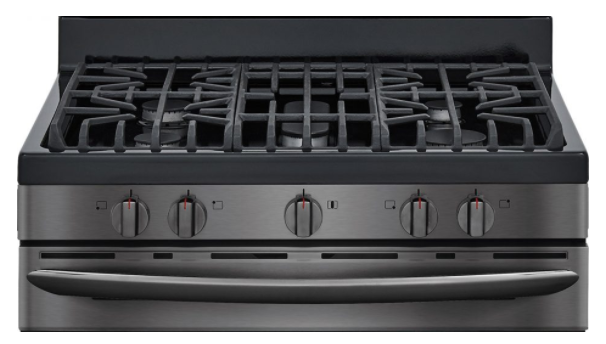 At KBIS, Frigidaire Gallery is launching a new smudge-proof, black stainless suite of appliances.
What to Look Forward to
"KBIS, to me, is the 'can't-miss' event of the year. I am excited to see the latest innovations and product offerings that allow me to be more successful in my business. But more important is the networking – connecting with industry friends from all over the world and learning from others. That is priceless!
-Feia, Waukesha, Feia Construction
"I am most excited about seeing the newest products on the market and reporting on the emerging trends. Networking is also a big reason why I attend KBIS, and I am excited to see my friends, colleagues and manufacturer reps that I have come to know from attending KBIS year after year."
–Chung, Cozy•Stylish•Chic
"KBIS is a wonderful and inspiring time of reunion; it's a chance for me and so many of my design friends from around the world to come together to connect, grow and share! KBIS keeps our industry a community."
–Muller, Four Point Design Build Inc.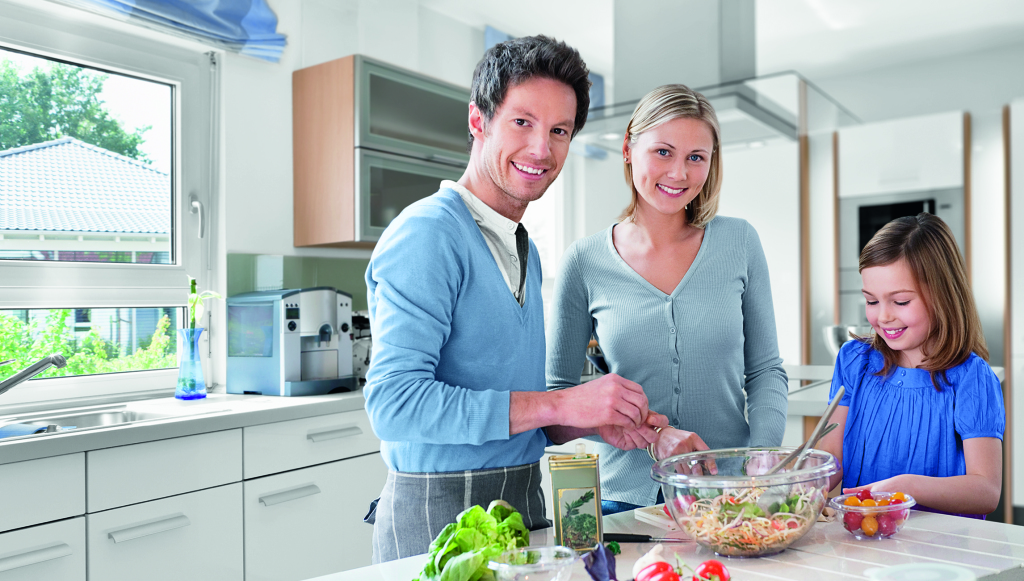 Sanitized AG will showcase a portfolio of solutions for preventing mold and mildew, algae, pink stain and bacteria at KBIS.