Manufacturers Are Going Green
---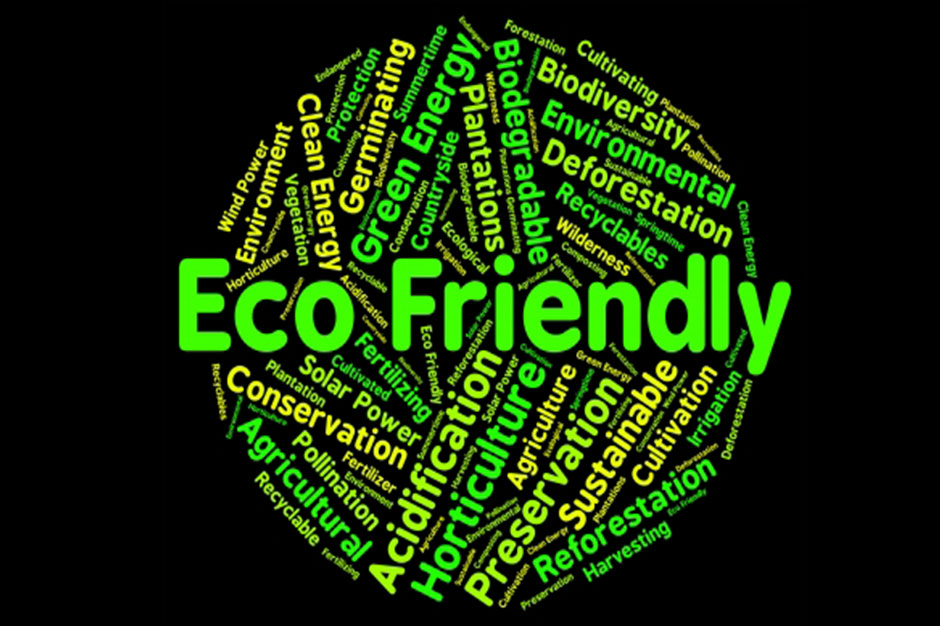 August 26, 2017
According to the United States Environmental Protection Agency (EPA), U.S. greenhouse gas emissions have increased by about four percent since 1990. Of this increase, 21 percent of emissions were caused by industrial activities. In light of the growing knowledge about environmental concerns and consumer demand for sustainable products, manufacturers – particularly home-building companies – have worked hard to change the statistics.
In our upcoming September issue of Kitchen and Bath Business, we cover how new options in K&B products are helping consumers make eco-friendly choices. Many of those same companies we spoke to take it a step further and promote sustainability in their company mission and practices.
"The future is now, and sustainability means being oriented toward that future and being successful over the long term," said Ronn Jefferson, product manager for Geberit U.S. "It's an approach that really pays off for the environment and society – including our customers, partners, employees and shareholders."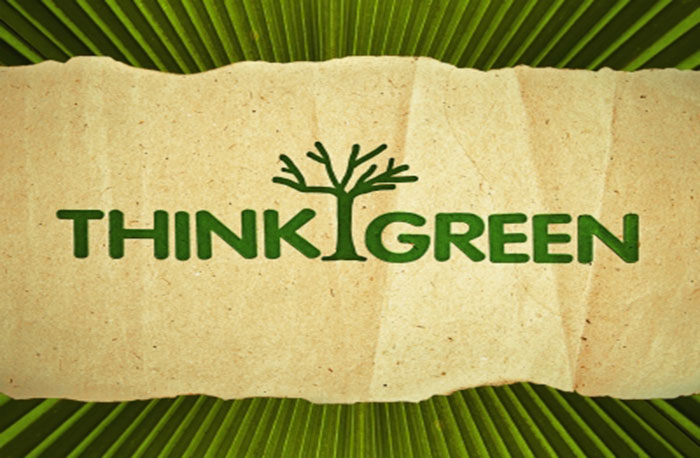 Factory Focus
One of the biggest ways manufacturers can help the environment is by changing the way they make their products.
"Especially to us as a family-run enterprise rooted in the region, our environment in the truest sense of the word is the world where we and the families of our employees live," said Christy Emens, marketing communications manager for BLANCO. "This must be preserved and protected. That is why our responsibility toward the protection of the environment is anchored on the management level."
BLANCO's logistics center features more than 3,600 solar panels, which relieve the atmosphere of more than 600 metric tons of carbon dioxide emissions every year. They have also invested in a combined heat and power plant in Sulzfeld, Germany, which produces eco-friendly energy and heat and reduces CO2 emissions by 370,000 kilograms per year. Contrary to large power plants, the heat generated in this one is used for central heating and sink cleaning instead of being expelled into the atmosphere.
LG takes a similar approach with its facilities, including launching a LEED Gold construction project for the LG North American headquarters campus in New Jersey. This project will contribute 50 percent more green space and 1,000 new trees, and it will incorporate energy-efficient technology – including clean solar energy.
"LG strives to make its products greener and reduce the environmental impact of products throughout their lifecycle," said Christine Ackerson, head of sustainability and corporate social responsibility for LG Electronics U.S.A. "Additionally, we work exclusively with a network of third-party–certified recyclers to implement an electronic waste take-back program, ensuring LG products are recycled in an environmentally responsible manner at end of life."
Mass Recycling
Recycling their manufacturing waste and turning it into something useful is another way manufacturers are improving their practices. This ensures that less waste is thrown into landfills and less energy is used overall.
Ceramics of Italy reuses the waste in tile production to make more tiles, thereby reducing its dependence on raw materials. As tiles are inert, or chemically inactive products, they can be recycled at the end-of-life state to reduce their environmental impact.
Some companies use recycled materials to produce the majority of their products, including Evolution Glass. This company produces colorful surface materials from 100 percent bottle glass. Glass can be recycled endlessly without losing quality or purity, and reusing a material that would otherwise fill landfills goes a long way.
"One of our primary goals is to change the way people perceive waste; this material can be recycled and reused infinitely," said Bill Hess, founder of Evolution Glass. "We transform it into something meaningful and lasting using half the energy required to create new glass surfaces."
Teragren, a manufacturer of bamboo surface materials, burns pre-consumer recycled sawdust and other bamboo waste in its factory to create steam. This steam is used to power the kilns, drying rooms and hydraulic presses used to make their flooring and panels.
"Teragren was founded on the principles of environmental, social and economic sustainability – it is truly the core of our business and why we do what we do," said Alexandra Zywicki, business development manager for Teragren. "The most important component of our business is doing right by others."
Company Goals and Mindsets
Sometimes the biggest change a company can make is by implementing a goal for the future and motivating employees to join in the movement. One company, Newport Brass, did just that by committing to a Planet Protection Promise to design products that are ecological and to practice green manufacturing.
"Customers want well-made, high-quality products using the best methods with the least environmental impact," said David Emmons, director of marketing for Brasstech, the parent company of Newport Brass. "This means that the methods to produce our products are doing as little harm to the environment as possible."
Newport Brass' Green Brand Program includes a low emissions finish process, a goal of a 96 percent reduction of hazardous waste in three years and a lighting initiative designed to offset the negative consequences of CO2.
Legrand North and Central America have an annual company initiative: the Energy Marathon 2.0 competition. This internal company-wide event tracked each Legrand site on their reduction in energy intensity. The four competing sites this year saved $33,334 in energy costs and the equivalent of 218 metric tons of CO2.
"We aim to contribute toward supplying high-quality energy, reducing consumption and improving the control of electricity to support not only our own sustainability goals but the industry's as well," said Amy Hahne, vice president of Legrand.
There are countless other kitchen and bath manufacturers working toward sustainable goals. These include:
Hubbardton Forge: In addition to making all of its products in Vermont, the company sources materials locally and uses powder-coat finishes and phosphate-free bioremediation cleaner. The heat from their forge is also used to supplement the heating of the company's office in the winter.
Poggenpohl: This company's products are made exclusively from wood grown by sustainable forest management and are created solely at the headquarters in Herford, Germany. The paints and lacquers used in production are solvent-free, and more than 80 percent of Poggenpohl's suppliers are also located in the region.
Chicago Faucets: In addition to being a member of the U.S. Green Building Council, Chicago Faucets is a charter sponsor for the Alliance for Water Efficiency, a broad-based, non-profit organization dedicated to the efficient and sustainable use of water.
What sustainable companies and products do you love? Let us know on our Twitter page @KBBconnect or on Facebook and Instagram @kbb_magazine.