Baldwin Hardware Announces Collaboration with Designer Erinn Valencich 
---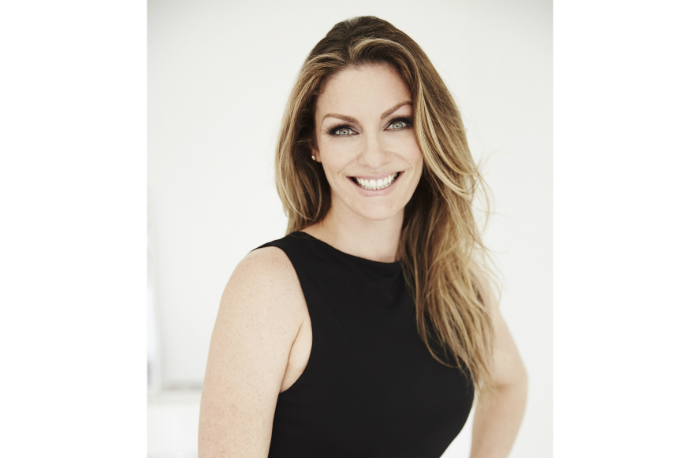 November 17, 2017
Baldwin Hardware, a brand of the Hardware & Home Improvement division of Spectrum Brands Holdings, announced it is collaborating with celebrity designer Erinn Valencich to create a new modern hardware collection. Valencich is the founder and creative director of Erinn V. Design Group, an award-winning Los Angeles-based boutique design firm.
The collection, called Hollywood Hills by Erinn V., will launch in January and will be officially unveiled at the Architectural Digest Design Show in March. Members of the Baldwin Design Council received a sneak peek of the collection earlier this week at an exclusive event at the Sunset Tower Hotel in Hollywood during the Baldwin Design Summit.
Hollywood Hills by Erinn V. strikes a balance between chic, traditional elegance and clean modernism. Working in concert with Baldwin's industrial design team, Valencich developed a collection that is uniquely Baldwin and undeniably "Erinn V." with a California-cool vibe.
"Working with Baldwin Hardware's team on this collaboration was an amazing experience," said Valencich. "The team's professional creativity and energy fostered a brilliant environment to collaborate. We felt it was important to design a collection that feels fresh, yet timeless. Especially for something as permanent as hardware. I'm confident we accomplished our goal, and I can't wait to unveil the final collection in January."
Valencich's work can be described as modern classic with a fresh yet timeless design. She strikes a balance between traditional and modern with statement-making pieces. She loves the linear, stacked geometry found in nautical pieces and clean, industrial lines.
"Hollywood Hills by Erinn V. for Baldwin Hardware is destined to become an iconic, coveted design," said PJ Rosch, senior brand manager of Baldwin Hardware. "Erinn infuses a fresh, California-cool vibe clearly evident in this gorgeous new collection featuring handlesets, knobs, rosettes and cabinet pulls."