Duravit Announces New Hires & Promotions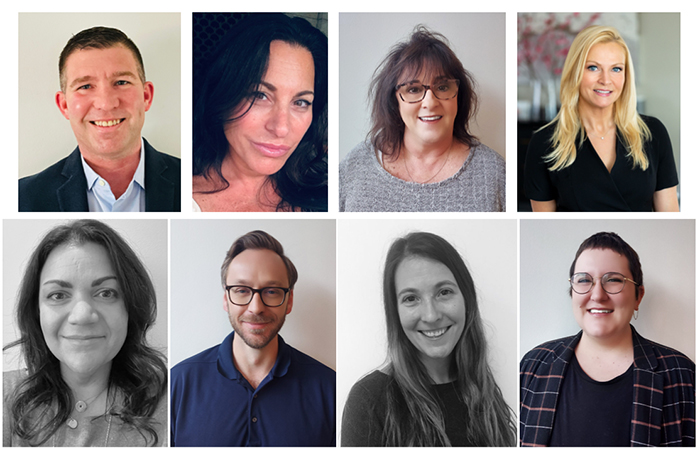 March 27, 2023
Duravit North America has announced five new hires and two internal promotions, underscoring the brand's North American market commitment. This significant staffing investment reflects the brand's exciting momentum and growth trajectory in the North American market, following a record-breaking showcase at the Kitchen & Bath Industry Show. 
"From new customer initiatives to exciting channel marketing developments and more, Duravit North America continues to make strategic investments to capture greater market share," said Bob Downie, president and CEO of Duravit, Americas. "We are thrilled to welcome such a talented group to the brand and look forward to the continued growth and success of our integral team members in their new positions as well." 
New Hires

Justin Sperry
Justin Sperry joins the Duravit team as the new director of national accounts. In this leadership role, Sperry will be a key member of the brands sales organization and responsible for driving profitable growth across all product categories through the effective management of wholesale national accounts. With a focus on sales forecasting, he will develop strategic plans for national, regional and local accounts, while utilizing solution-selling techniques to identify specific market needs.
Tammy Goerlich
With more than 25 years of industry experience, Tammy Goerlich steps into the role as Duravit's regional project sales manager for the Northeast. Through the effective management of specifications, brand knowledge and sales activities for key accounts, Goerlich will work directly with architects, designers, general contractors and developers in the region and is excited to deliver top of line project support and service across the Northeast market.

Kimberly LaPorte
With a  strong record of success in the plumbing and building materials industry, Kimberly LaPorte joins Duravit as its Southeast regional sales manager. Responsible for driving sales across the brand's wholesale customers, architects, designers, general contractors and developers channels, LaPorte will be an integral part of achieving sales growth across all product categories, collaborating with sales agencies and showrooms while optimizing customer service relations across the Southeastern market.

Susan Vehaskari
Susan Vehaskari joins the Duravit team as the new Western regional sales manager. Vehaskari assumes this leadership role with more than 18 years of experience developing strategic plans with key customers and driving sales across the residential, hospitality and commercial segments. Vehaskari will be responsible for developing strong relationships with key partners within sales agencies, showrooms, architects, designers, owners, developers and wholesale customers. 
Danielle Kavanagh
Danielle Kavanagh has joined the Duravit team as its faucet category product manager. An exciting new position for the brand, in this role, Kavanagh will be a key member of the North American product team and responsible for the development and tactical execution of the faucet product category. As a voice for the customer, Kavanagh will provide strategic insights during product development by researching, identifying and securing product sourcing options based on brand, market and category needs.

Gerrit Von Holt
With a background in digital merchandising and marketing, Gerrit Von Holt joins the Duravit team as the new ecommerce channel manager. Von Holt will be responsible for the strategic development, management and tactical execution of the ecommerce channel, as well as for bolstering digital brand awareness across North America. As the primary contact for key online customer relationships and integrated channel marketing, Von Holt  will develop digital strategy to drive profitability and top line sales growth with key partners.

Promotions
Janina Allen
In a new leadership role, Janina Allen will bring her in-depth brand knowledge and experience across marketing and business development to oversee strategic projects. In her most recent position as business development manager, Allen had a significant organizational impact, growing project sales within one year by 25%. She is poised to continue this track record of success, working closely with Durvait's executive team. 
Lauren Rowell
As digital project manager, Lauren Rowell will build on her experience in digital content strategy since joining the Duravit team three years ago. In her prior position, she played a critical role in strategizing with ecommerce customers and distributors across the North American market to optimize sales across various product categories. Moving forward, Rowell will be responsible for the development, management and tactical execution of cross functional projects across the U.S., specifically managing the coordination and administration of pricebook development for 2023.