Fairmont Designs Announces Leadership Changes
---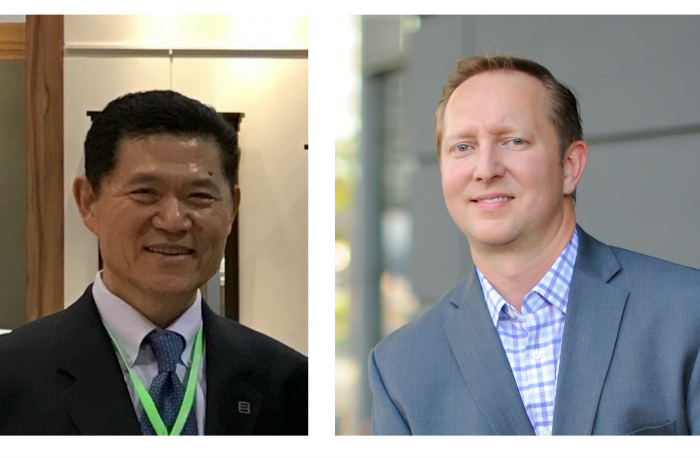 September 11, 2017
George Tsai, founder and chairman of Fairmont Designs, announced that effective January 1, 2018, James Lin will take on the position of director for the company. In this new position Lin will focus on product development and brand awareness for the Bath Division of Fairmont Designs.
Lin joined the company in 2001 as president of the newly established Bath Division. Under his guidance, the division has experienced growth as a bath furniture manufacture in the decorative bath industry.
In preparation for this transition Tsai also announced that effective September 1, 2017, Nathaniel Mucha has been promoted to the position of executive vice president of the Bath Division. In this new role Mucha will oversee daily operations of the division. Mucha joined Fairmont Designs in 2011 and has served as vice president of sales for the Bath Division since 2013. A graduate of University of Washington, he has more than 20 years in the home improvement industry on both the manufacture and retail sides of the industry.
Since 1984, Fairmont Designs has been manufacturing and delivering to the residential furniture, bath furniture and hotel industries worldwide.
Find more industry new here.