THG-Paris Hires Jacqueline Matusek as Northeast Regional Manager
---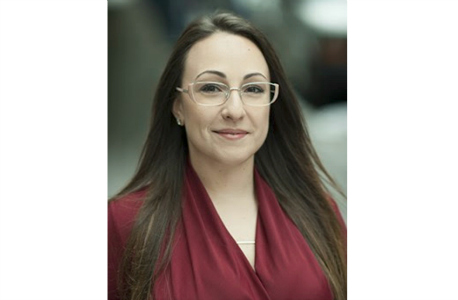 January 11, 2016
THG-Paris, French atelier in luxury bath and kitchen fittings, has appointed retail showroom sales specialist Jacqueline Matusek to join the company as a Northeast Regional Manager. This was announced by Pedro Uranga, North American director of THG-Paris, and is effective immediately. Matusek will work closely with THG's existing Northeast Regional Manager Bryan Bussan, who will now focus on hospitality and commercial relationships.
Matusek is responsible for business development efforts including strategic alliances with THG's exclusive showroom partners. In addition, she will provide hands-on support, which includes regular showroom and dealer training and serving as an official source to assist with all project needs. Matusek will also focus on deepening the brand's relationships within the A+D community to expand THG's presence in the high-end residential market.
Matusek has extensive relationships within the A+D community, and has managed accounts at leading interior design brands on the retail and showroom level. She recently served as the area sales manager for Artemide in Soho, where she represented the lighting brand in the contract and dealer markets including sales management and support. Prior to Artemide in Soho, she spent three years at Flor, Inc. in Soho where she handled internal sales and design, as well as outside sales, for the textile brand with $1 million in sales annually. Matusek also spent two years at Design Within Reach in Secaucus, NJ where she managed existing clients while prospecting new clients within the Tri-state area. 
"We are thrilled to add Jacqueline to our Northeast sales and marketing team," said Pedro Uranga, North American director of THG-Paris. "Jacqueline recently attended the Boutique Design New York (BDNY) trade show in New York, where she was immersed in our products and had the opportunity to meet many of our clients. She also introduced our products to many of her longtime contacts within the A+D community, and it was apparent that her relationships and knowledge will be instrumental in expanding THG's presence in the Northeast territory."