Wheelock Design Announces Carl Lana as Creative Director
---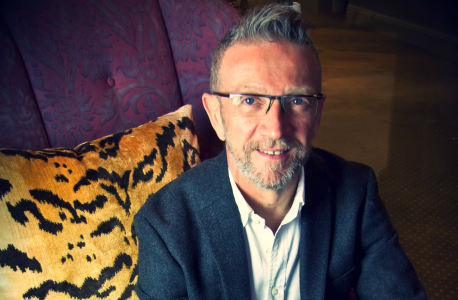 March 22, 2016
Wheelock Design has named Carl Lana as the Creative Director for the company's new flagship design studio located in downtown Old Greenwich, Conn. Lana has been instrumental in the studio launch by collaborating with Chuck Wheelock on the overall look and styling of the new cabinetry concepts and curating branded collections for hardware, lighting and interior furnishings. He will also be developing relationships with artisans, vendors and the design community implementing new programs for further collaboration, innovation and professional service offerings.
"We've taken the time to identify the right creative leader for Wheelock Design and we've found that in Carl," said Chuck Wheelock, president and founder, Wheelock Design. "He provides a world-class vision and an outstanding realization of our design initiatives. His creative acumen will introduce the use of non-traditional materials in cabinetry, stone and tile to provide clients with unrealized performance benefits and freedom of form."
Lana brings more than 35 years of experience as a New York-based interior designer where he has conceptualized and developed custom design solutions for a diverse portfolio of residential clients throughout the Northeast. His primary focus will be to support Wheelock's branded design ideology. He will continue to build upon the newly implemented design programs offering curated solutions for clients.
"Through my longstanding relationships in the NY metro design community, my goal is to promote Wheelock's comprehensive design services and featured product lines to a discerning clientele," said Lana. "I am bringing a desired dimension to how we will expand our custom curated collections. This will be inclusive of materials, details, fabrication techniques and newly offered products."