Cevisama Tile of Spain Trends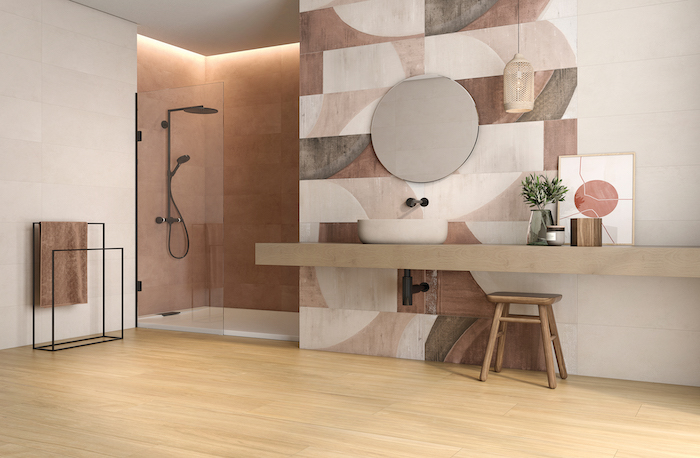 April 10, 2023
As part of the 2023 Tile of Spain Cevisama Tour in Valencia, Spain, KBB had a first-hand look at the emerging innovations in tile design and technology. Here are the broad-brush observations on the developments in the field.
Glazing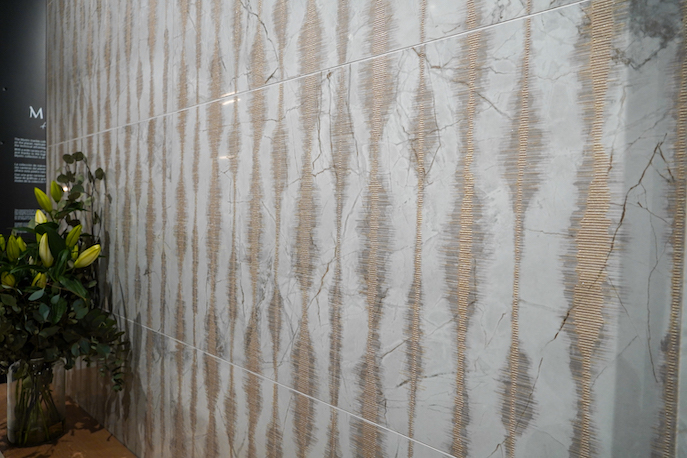 Colors and textures were noticeably nuanced at Cevisama; the designs really inspired contemplation. They subtly influence, rather than overtly impact, a space.
When it comes to color, this is achieved by multiple firings of the tile, at successively lower temperatures. During this process, colors gain visual depth, while some textural details – seen in the Mystic from Ibero (above), which has a relief of golden glitter and the design by Keratin Grupo (below)– emerge from the surface.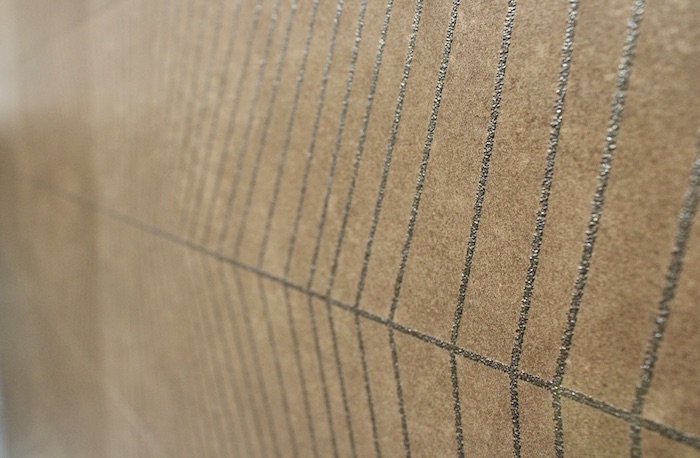 Finishes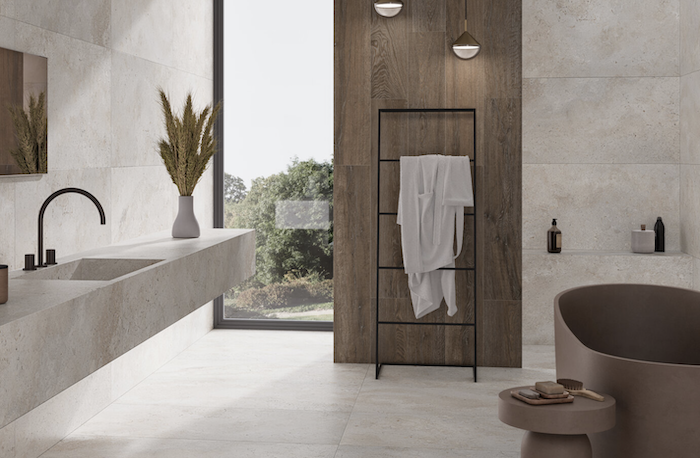 An engrossing effect at many of the exhibitor booths was using a single tile collection in a combination of finishes. It was especially successful when floors were highly polished and the walls were matte. It created an immersive environment that struck a great dynamic between consistency and contrast.
Another finish treatment noted at Cevisama was an orange-peel-like look called lapatto. An example of this is the 3D Soft product shown by Fanal (shown). Compared to manufacturing a full-coverage polished finish, lapatto uses far less water – good to know for designers looking for product that's eco-friendly.
Motifs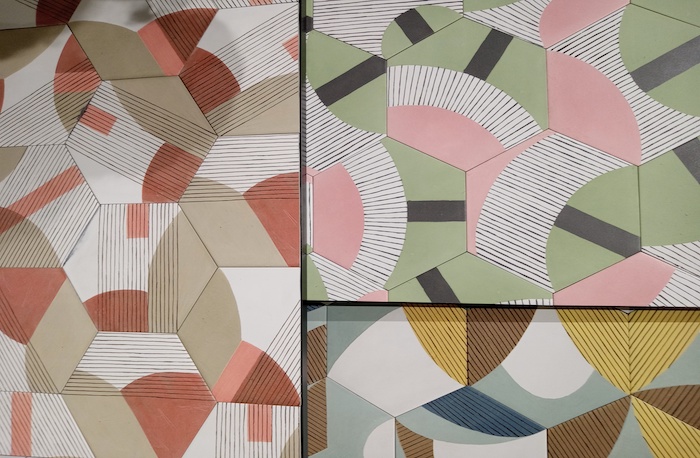 The dreamlike botanical themes that dominated Cersaie were not much in evidence at Cevisama. Instead, there was a distinct emphasis on geometric patterns, often exuberant riffs on historic designs ranging from art deco to mid-century modern to Memphis. A couple standout examples of this were Aparici's Lined Ribbon Hexagon collection (above) and this design by Arcana (below).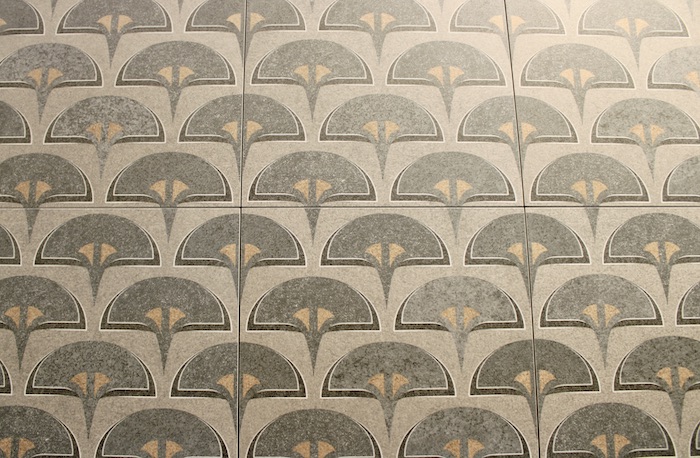 Color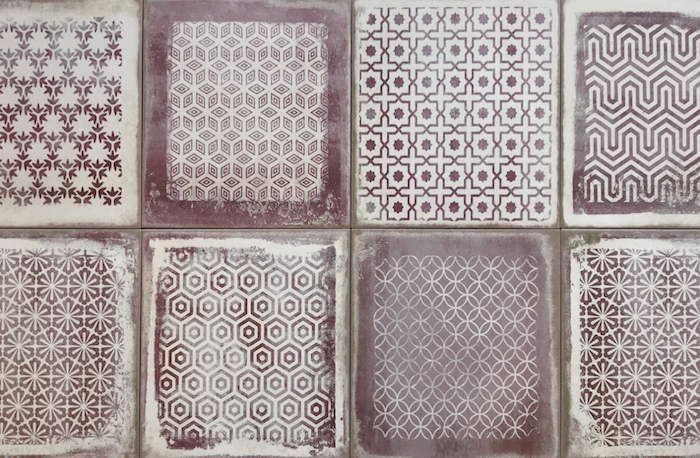 Whether it was a resurgent interest in rustic terra cotta (often with artisanal decorative flourishes in white, like Decocer's Toscana Rose (shown) or marble looks with veins of tan, taupe, copper or cream, there was a clear pivot to field or accent colors that complemented natural woods. Black-and-white and other stark color combos like lapis blue or malachite green and gold largely seemed cold and disconnected in the context of the display vignettes.
Edges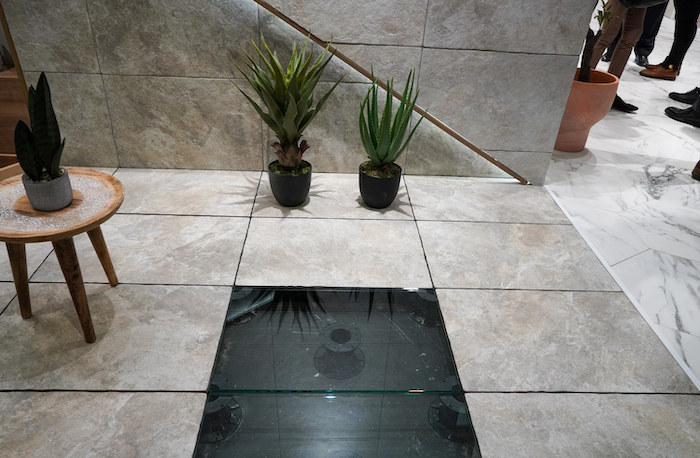 For patios and swimming pool surrounds – a couple of key post- (we hope!) pandemic locations in the home – authentically detailed pavers are ascendant. Displacing those severe porcelain rectangles set in gravel or limned with groundcover are midsize formats with rough, irregular edges replicating quarried stone. A vastly improved reproduction over their 1970s predecessors, these new models, like Realonda's 18 x 36 Arlet (shown), celebrate the imperfections of nature.
Stay tuned for a comprehensive gallery of the new products seen at Cevisama.
—By Leslie Clagett, KBB Managing Editor
This post was updated on April 10, 2023. It was originally published on March 10, 2023.