Geberit Highlights Bathroom Trends at KBIS 2016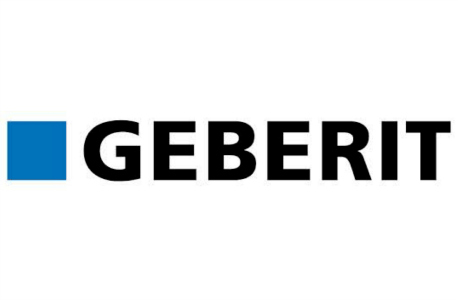 January 15, 2016
Geberit North America will showcase the latest trends for bathroom spaces with three of the industry's leading design and technology experts at the 2016 KBIS in Las Vegas, from January 19-21. Geberit representative Kelley DeBetta will give a series of Inspire presentations to attendees, while interior designer Liz Murray will discuss trends and design challenges with visitors one-on-one in booth N3138 at scheduled times during the show. On the technical side, Lewis Wood, corporate trainer for Geberit, will explain in detail the installation and maintenance features of the Geberit Concealed Tank and Carrier System, highlighting its many advantages over standard toilets.
Murray's work will be featured in Geberit's Inspire series of presentations that will be ongoing throughout KBIS2016. The productions will illustrate the versatility, reliability and design capabilities of the Geberit Concealed Tank and Carrier System. Vignettes will be shown depicting Geberit's expanding role in water efficiency and modern bathroom design. Attendees will see how in-wall technology allows designers to overcome unique bathroom design challenges.
"Attendees at the show can meet Liz and learn how she uses the Geberit system to creatively meet the challenges of designing the bathroom space," says John Fitzgerald, director of marketing for Geberit North America. "Kelley DeBetta's presentations will showcase the work of top designers, including Liz, with the Geberit system, and make the Inspire series a highlight in our booth during KBIS."
In addition to the Inspire series, Geberit will feature presentations from Wood, who will review in detail the functional elements of the Concealed Tank and Carrier System. Wood will explain the installation and maintenance features of the Geberit system, as well as its many advantages over standard toilets. The Geberit system offers real water savings with 0.8 GPF (3 LPF) or 1.6 GPF (6 LPF) dual-flush technology, making it a sustainable alternative.
"Our technical presentations will demonstrate the advantages of using an in-wall toilet system, such as water savings, a smaller footprint, an adjustable seat height and easy maintenance," says Fitzgerald. "These presentations will demonstrate that Geberit systems not only inspire creative design, they offer functional advantages over traditional toilet systems."
Visit Murray, DeBetta and Wood at Geberit booth N3138 during KBIS 2016. The event is being held on January 19-21,2016 at the Las Vegas Convention Center in Las Vegas, NV.