Kips Bay Decorator Show House New York Opens
---
---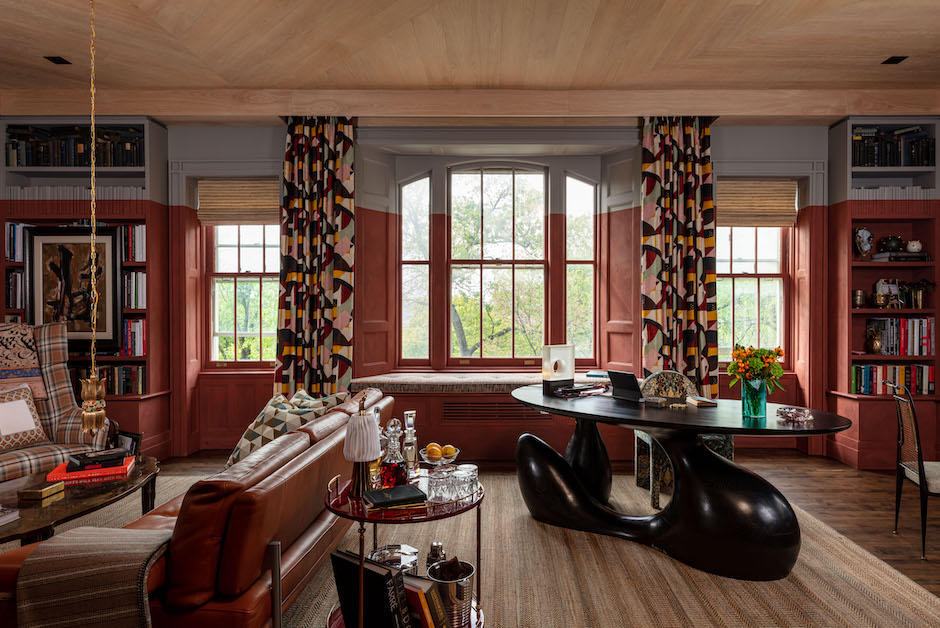 May 10, 2023
This article was originally published on May 10, 2023; it was updated on May 23, 2023 and June 9, 2023.
The 48th Kips Bay Decorator Show House New York officially opens to the public today at 337 Riverside Drive in the Upper West Side neighborhood of Manhattan. The house showcases the creativity and design expertise of 22 of the nation's most acclaimed interior designers and architects. This will be the first Kips Bay Decorator Show House in New York since 2019.
For the next month, design lovers from around the nation, visitors and locals will have the opportunity to tour the completed Show House. The Show House doubles as the nation's leading design event of the year and a major fundraiser for the Kips Bay Boys & Girls Club. The extraordinary home, which is owned by Sherry Bronfman, is available for sale exclusively through Jonathan Stein at Douglas Elliman for $24,000,000.
"Our club and our roots are here in New York. It means so much to be back," said James Druckman, president of the board of the Kips Bay Boys & Girls Club. "Each designer and architect has dedicated an extraordinary amount of time and energy to construct this Show House. We can't thank our participating designers, architects and sponsors enough for this thrilling welcome home."
The Kips Bay Decorator Show House attracts 15,000 visitors each year and all proceeds benefit the Kips Bay Boys & Girls Club. The Club offers innovative after-school and enrichment programs for more than 10,000 youth, ages six through 18 in nine locations throughout the Bronx. The esteemed show houses have raised over $29 million to date.
The 22 designers and architects participating in this year's Kips Bay Decorator Show House New York include:
Ahmad AbouZanat | PROJECT AZ
Clinton Smith Studio
Clive Lonstein Inc
David Scott Interiors
Design Studio 15
Fairfax Dorn Projects
Georgis & Mirgorodsky
Ghislaine Viñas
Halden Interiors
JayJeffers, Inc.
Janice Parker Landscape Architects
Lillian Wu Studio
Lindsey Coral Harper Interior Design
Mary McDonald Inc
Neal Beckstedt Studio
Penny Drue Baird, Dessins LLC
Sasha Bikoff Interior Design
Sawyer Berson
Sergio Mercado Design
Timothy Corrigan, Inc.
Wesley Moon, Inc.
Yellow House Architects
Sponsors for this year's Kips Bay Decorator Show House New York include Benjamin Moore, Calico Wallpaper, Cosentino, Dedar, E.Braun & Co of New York, JennAir, Kohler, Kravet, Marc Phillips, Peacock Alley, Sanderson, Soane Britain, The Rug Company and The Shade Store.