Terra Acqua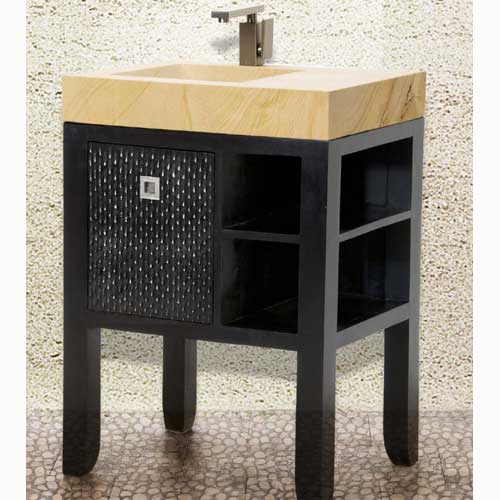 June 24, 2009
Feel exotic with Terra Acqua's
new Kangyur vanities. Combining a modern look with thoughtful
detailing, the vanities are available in five styles, all of which are
constructed from Shesham, a durable wood found in the foothills of
northern India. The unit's textured doors feature a hand-carved,
rainfall-style design and are finished in an espresso color. The
vanities come in a variety of sizes, including a 19-in. single-door
model, a 22-in. single-drawer stand, two 26-in. models and a 341/2-in.
vanity with double drawers. Each unit is designed to complement a Terra
Acqua sink.