The Furniture Guild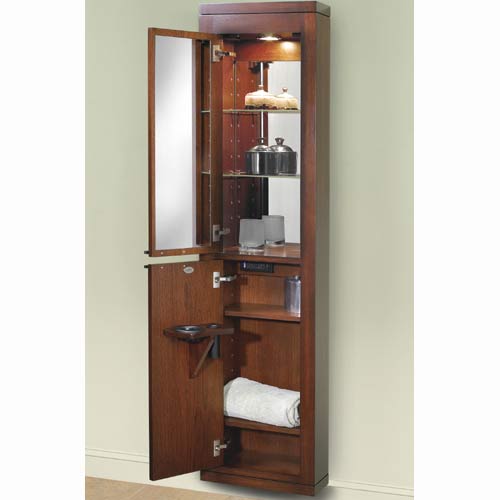 August 28, 2009
Crafted from FSC-certified wood and offering 10 in. of interior space, the Matthew partially recessed medicine tower from The Furniture Guild
is an aesthetically pleasing option for bath storage. Designed to fit
between two standard wall studs, the unit protrudes 6 in. from the wall
and features integrated electric lighting, as well as a blow dryer or
curling iron holder. Made from Lyptus, a Brazilian hardwood that can be
cultivated without harming the rainforest, the material is grown on
productive plantations, interspersed with indigenous trees to preserve
native ecosystems. Lyptus is not a rainforest species, and its quick
growth allows it to produce 30 times the volume of wood per acre, as
compared to unmanaged forests.