Villeroy & Boch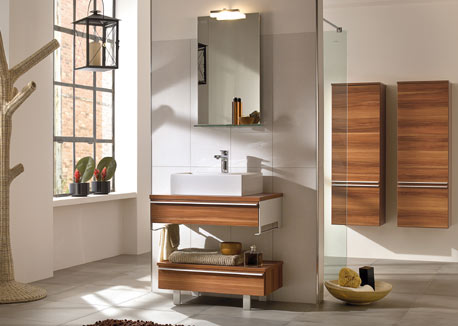 May 4, 2010
Villeroy & Boch's
Shape modular furniture program offers a sleek, contemporary profile.
The collection features a variety of pieces including tall cabinets,
countertops, shelving and vanities. The furniture is available in two
finishes, merano and macassar, and can be combined with other Villeroy
& Boch products such as the United bath paneling series, the
countertops and vanity units for the Memento washbasins, and the
surface-mounted Loop & Friends and Subway washbasins.