in2aqua Urban X Bathroom Faucet Collection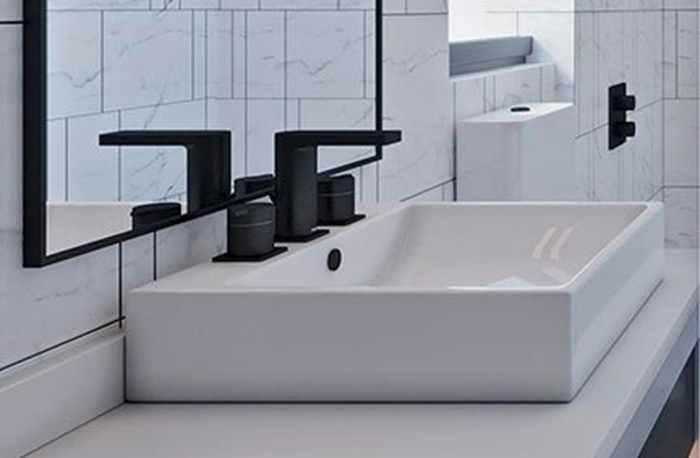 October 5, 2023
German faucet and shower system manufacturer in2aqua presents its Urban X Bathroom Faucet Collection. An extension of the highly successful Urban Collection, the line showcases a range of stylish and highly functional faucets and shower valves designed to elevate the contemporary bathroom experience. 
With strong, straightforward lines and functional styling, the Urban X Collection showcases in2aqua's commitment to luxury, premium materials and sleek design. This new collection features square rosettes and sets a new standard for contemporary bathroom luxury. Created with both the professional bath designer and the seasoned plumbing installer firmly in mind, the Urban X Collection embodies the in2aqua philosophy of "faucets made with passion" — a smart design with high visual and functional standards.
The collection offers a full range of faucets for washbasins, shower systems, and bathtubs in three distinct lines: Riva X, Strata X and Lana X. Each redefines durability and longevity, offering a fusion of functionality and timeless design. Available in three stunning finishes — matte black, chrome and nickel — each piece in the collection exudes sophistication and integrates cutting-edge features to ensure nothing less than the finest bathing indulgence.
Photo credit: in2aqua