Isenberg the Curve Collection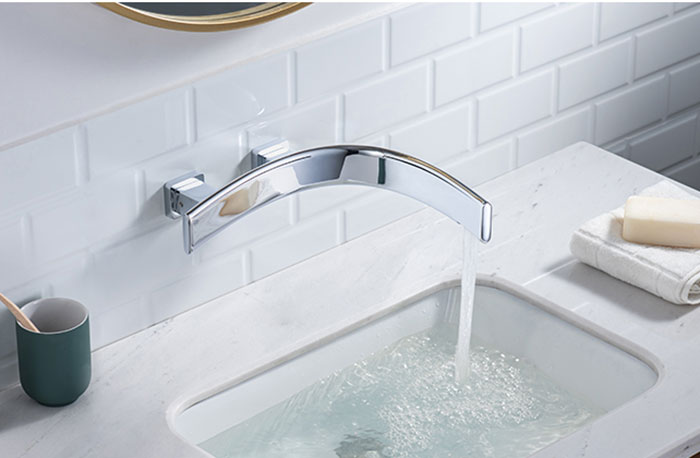 May 17, 2022
Isenberg embraces a new design perspective with the release of its latest bathroom faucet — the Curve. This collection is refreshingly simple yet immediately memorable. Its sleek horizontal lines encompass a gracefully arched spout that extends away from the wall as its stretches out over the sink. The look is elegant, refined and modern – a distinctive choice for making a style statement in the bathroom.

The Curve was created in the Isenberg Design Lab in Dallas under the direction of Prakhar Kumar Jain, a renowned mechanical design engineer. Its flowing silhouette is deliberately simple and minimalistic with nothing to distract the eye from its visual purity. Water streams through the curved linear spout to culminate in a beautiful waterfall effect that calms the senses and infuses an aura of serenity to the space.  
Designed with versatility in mind, the Curve offers left or right installation configurations and looks particularly stunning when paired over a double vanity. The faucet is offered in two variations, one with hands-free sensors and the other with deck-mounted handles. For those who prefer handles, all Isenberg's options are available with handles from all collections, allowing you to customize the look of the Curve faucet.  
In addition to traditional finishes like chrome, brushed nickel and matte black, Isenberg opens the design possibilities with 20 ceramic-based color options including navy blue, crimson, army green and dark gray. The color finishes are oven-cured and machine-polished for a durable final product that is resistant to scratches, chips and corrosion.