Kallista FP5 Faucet Handles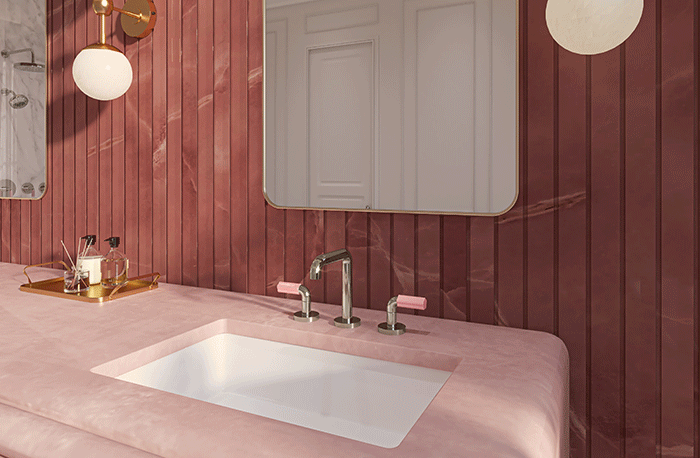 November 11, 2023
Kallista has launched FP5, its third line of handles to complement the ONE bathroom collection. The new handle introduces a whimsical touch to contemporary fixtures, combining the color and eclectic sensibility of postmodern design with the ornamental glamor of Hollywood Regency interiors. 
It features a flower-shaped form and vibrant colorways that infuse the ONE handle's minimalist design with an imaginative spirit, celebrating a departure from convention. Crafted with precision, each FP5 handle undergoes a careful zinc casting process to ensure a foundation of durability and strength. Powder coating is then exactingly applied to create a flawless and vibrant finish, imbuing the handles with their dynamic color and delightful sensibility.

The complete collection includes a widespread faucet, shower trims and a freestanding bath filler in five signature finishes and three powder-coated colorways — pink, blue and cream. Each piece exudes an idiosyncratic warmth and eclectic spirit through its distinctive floral motif.
Photo credit: Kallista