London Basin Co. Lucia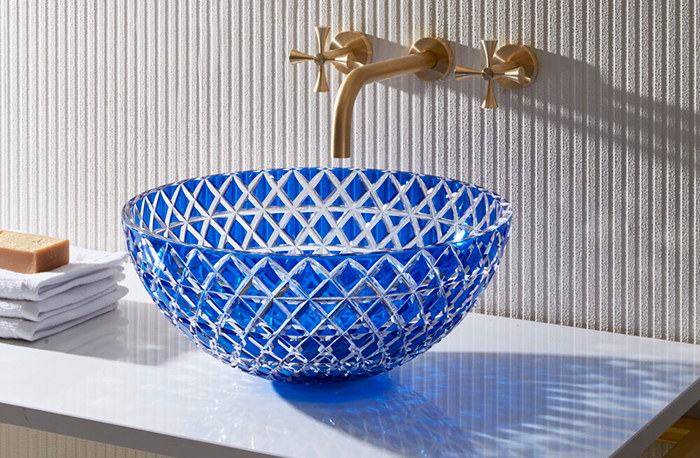 May 29, 2023
Diversifying its collection of porcelain basins, London Basin Co. introduces the Lucia. Hand blown and hand cut by Czech artisans using the finest Bohemian crystal, it is the first crystal basin to be added to the brand's range. 
Available in three sparkling colourways, blue, green and clear, it makes a dramatic statement, catching and refracting natural light to create a luminous glow in bathrooms and cloakrooms. Combining artistry with traditional craftsmanship, it is an ideal ornament, as well as a practical centerpiece.
Taking its namesake from The Kingdom of Bohemia, then part of the Holy Roman Empire and now a region within modern day Czechia, Bohemian crystal is one of Europe's most luxurious and durable materials, having risen in prominence and fame during the Renaissance period. Gracing monasteries, churches and palaces all over Europe and comprising some of the finest jewelry and glassware collections in the world, Bohemian crystal has been at the heart of European design for the best part of a millennium.