PLANIT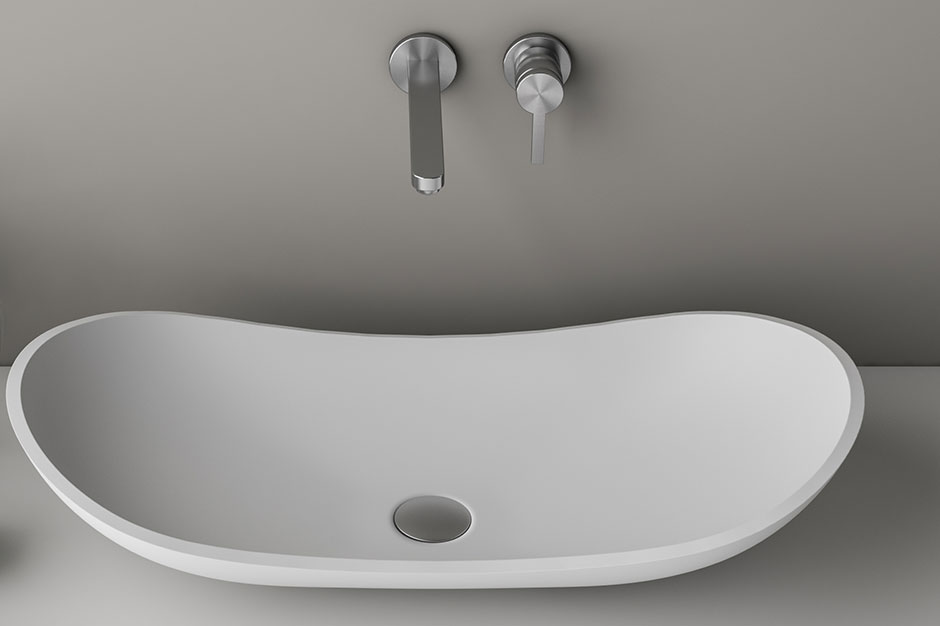 May 10, 2017
Designed by Marco Devigili, ATTICA from PLANIT is a collection of fun washbasins made from Corian.
Three supporting round and oval washbasins are all characterised by a large basin and with 12mm thick edges, as well as three sizes.
Fitted with a solid supporting ring, ATTICA is reminiscent of a petal fallen on the surface of a water mirror and, at the same time, it is visibly stable and rigid.
ATTICA is easy to clean and does resist against all chemical products used in the bathroom, and the surface, which is compact and free of pores, does not feel the effects of humidity. Corian is resistant to UV rays and its color remains substantially unaltered throughout the years.