Watermark Designs Brut Collection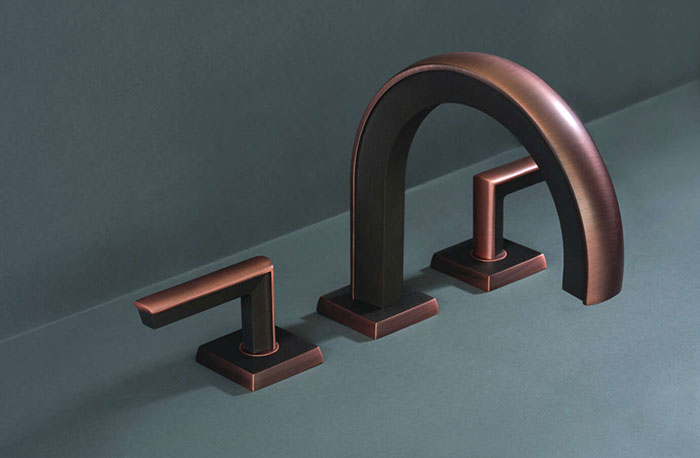 August 19, 2021
Watermark Designs, the Brooklyn-based manufacturers and designers of faucets, fixtures and accessories, has introduced the Brut faucet collection. Inspired by industrial I-beams, Brut's creative use of the brass substrate as a design element is an example of Watermark Designs' ability to push the creative envelope ever further.
Designed in collaboration with Jonathan Glatt of O&G Studio, Brut is the perfect combination of textures, providing a visual and tactile experience. The design of Brut involves two different polishing processes on the same brass component to create unique finish combinations. Available in 27 different finishes, Brut's spout's exterior is polished and smooth, but the underside is earthy and rough-hewn. Most impressive is the fact that this is accomplished on one piece of brass.
Normally, when manufacturers use sandcasting as a design texture, it is polished away and not part of the final product, but Watermark Designs and Glatt wanted the sandcast roughness to be a design element without compromising the smooth polished exterior of the faucet. It's this combination that elevates the Brut collection.  The result of this process gives Brut a balanced and bold appeal and offers bathroom or kitchen designs a touch of timeless style and personality.