Waterworks Riverun Collection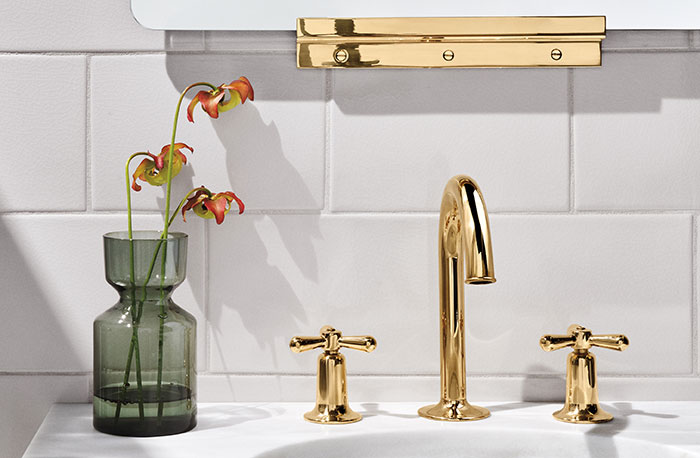 February 25, 2022
Waterworks introduces the Riverun bath fittings collection, an array of 56 clean, streamlined styles that elevate the classical design idiom and project a distinctly American aesthetic. 
Inspired by early 19th-century industrial styles, Riverun provides a more relaxed elegance for classical design lovers. This family of lavatory faucets, shower components, and tub fillers emphasizes smooth surfaces and fluid transitions on a bold scale.
Most traditional faucets feature delicate proportions and visible multi-part connections. In contrast, Riverun's strength lies in simple beautiful forms and functional yet elegant details. The streamlined handles fit perfectly in the hand for tactile comfort, and the whole collection celebrates exposed screws and deliberate, artfully minimal seams. In an all-metal finish, Riverun offers up understated classicism in its truest form. With matte black handles, the design takes on an extra layer of classical reference for greater impact.
Riverun moves fluidly among a wide array of classical settings. The design's authentically American quality – less intricate and decorative, more deliberate and direct – connects with people who want their baths to reflect a simpler, more elegant time. Whether in a pre-war Park Avenue penthouse, a Nantucket beach house, or an iconic Hollywood hotel, Riverun is a natural choice. 
The Riverun collection is available in Waterworks showrooms and online. The all-metal version of the design will be stocked in nickel and brass; mixed-metal options will be stocked in nickel/matte black and brass/matte black, and the entire collection will be available for order in all Waterworks special finishes.