Airmada Drying Solutions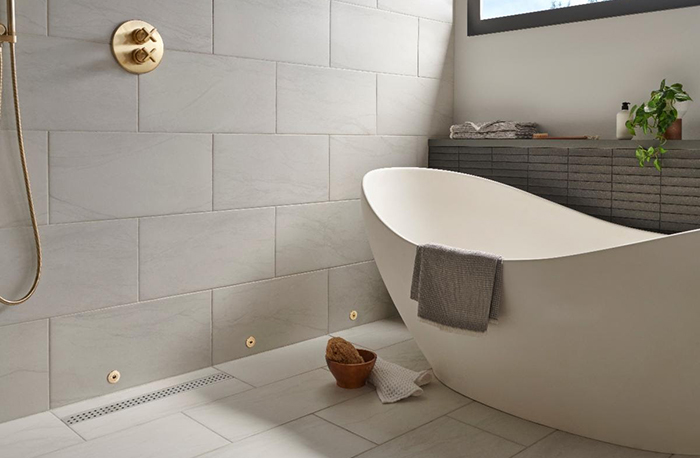 October 6, 2023
In pursuit of creating healthier, safer and more luxurious living spaces, Airmada offers two innovative drying solution products for residential and commercial projects — the AirPocket Door and the AirJet Shower Drying System.
The AirJet Shower Drying System works to remove moisture from the shower area, minimizing the risk of slippery floors and accidents. Each shower receives an individual and custom layout of nozzles to ensure thorough drying even in hard-to-reach corners. This feature creates safe spaces, allowing for reliable and accessible designs.
The AirPocket Door offers a stealthy and luxurious way to enhance and transform the bathroom. This sleek solution turns any ordinary shower into a sealed, enclosed space, allowing for a "steam effect," creating a special showering and post-shower experience. AirJet nozzles built into the spine of the wall pocket work to quickly dry the glass within the door chamber.
Photo credit: Airmada