Geberit Sigma70 Flush Plate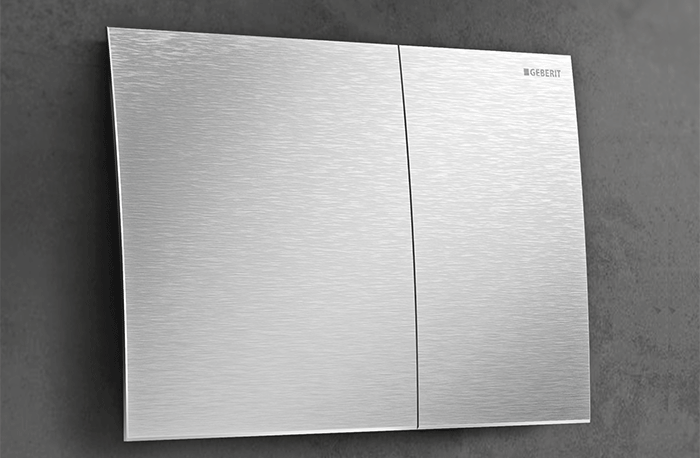 November 12, 2023
Geberit has introduced a slim new look and luxury finishes for its Sigma70 flush plate. A sleek, frameless design, convex surface, and slimline structure combine to create the floating illusion of this innovative flush actuator plate. Its clean, geometric design and sophisticated materials meet the highest aesthetic standards and make the plate a firm favorite for all those who appreciate its architectural design language.
The Geberit Sigma70 flush plate uses a tried-and-tested mechanism. The gap between the buttons is as narrow and precise as possible, while still providing a visual cue for the water-saving dual flush. Minimalist design provides simple beauty and intuitive operation.
Sophisticated materials and elegant colors underline the architecturally clean design of the Geberit Sigma70 flush plate. The plate is now available in black, gray sand, lava and white glass; in red gold, black chrome and brushed stainless steel; in brass; and in matte black and matte white.
Photo credit: Geberit