Nostalgic Warehouse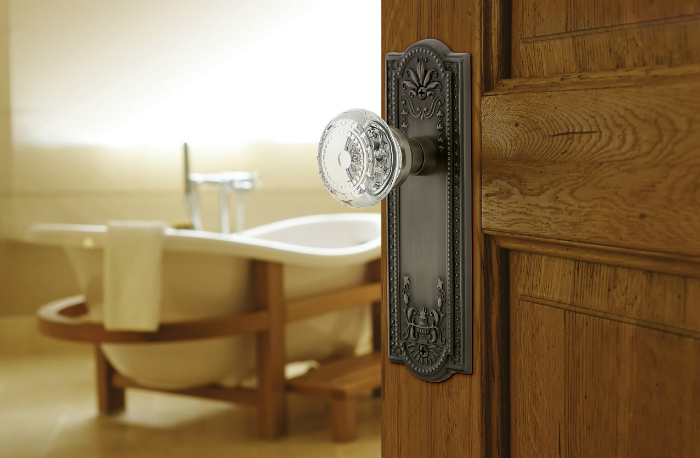 June 18, 2018
The refined Crystal Vintage knobs from Nostalgic Warehouse exude the beauty of crystal in a traditional design. With three variations to choose from, these new knobs feature raised embellishments that transmit a sense of luxury and opulence balanced by classic good looks. All three of the Vintage Crystal knobs are notable for their intricacy and attention to detail. The Crystal Victorian knob reinterprets classic Old-World design with sparkle and depth. The Crystal Egg & Dart knob makes use of a repeating border detail and a floral crown center, while the Crystal Meadows knob is influenced by the Greek Revival era. In each, the crystal allows sunlight and the finish of the backplate to reflect through the knob,
Crafted from lead-free crystal and paired with high-quality solid forged brass backplates, Vintage Crystal knobs are durable and suitable for high-traffic areas. All are available in a variety of configurations for locking and non-locking use, including single and double dummy sets and mortise sets. They are perfect for restoration projects and easy to install on modern, pre-drilled doors.
Find more bathroom accessories here.