Sterlingham Company Ltd.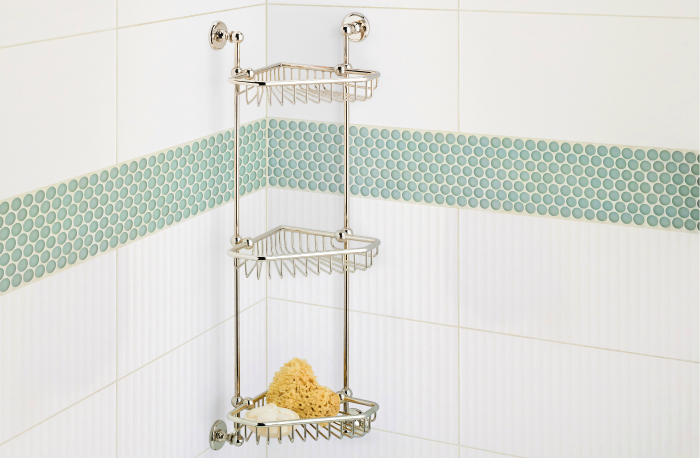 May 30, 2017
The new Three Tier Corner Basket from Sterlingham Company Ltd. offers easy access to your bath essentials. The Corner Basket features individual hand-formed basket tray wires, lathe formed ball and bracket details. Each individual basket wire is hand bent, polished and soldered to the frame. Available in finishes including polished brass, chrome, nickel, satin nickel and bronze and gold shades, the basket can be customized to any height. Sterlingham also offers extra baskets.
Find more bathroom accessories here.