Aimée Wilder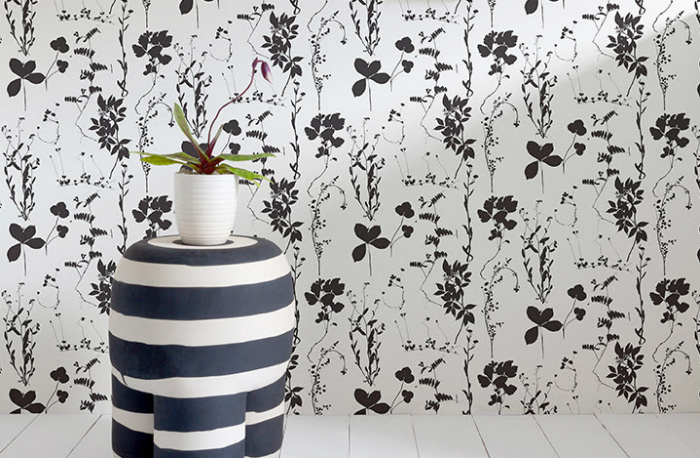 November 21, 2017
Aimée Wilder's new Bun Voyage wallpaper and fabric collection is made for dreamers of all ages. From a bunny's eye view on a fantasy adventure, the designs explore fields of wildflowers, a giant mushroom metropolis where creatures like caterpillars and hummingbirds live and a mysterious lagoon with sea creatures shrouded in mist, all drawing from Wilder's travels to Scotland.
Bun Voyage sparks the imagination, drawing from a curious rabbit's perspective. The broad range of colorways reflects nature's influence: the rich Botanical shade of Herbario is a perfect complement to the romantic design and a muted Heather tone underscores the sophisticated energy of Mystic Lagoon. Bun Voyage wallpapers are screen-printed by hand on clay-coated, FSC-certified paper and sold by the roll and can be customized into large format murals. For higher traffic environments, it is also available on contract vinyl and a range of Type II substrates. This collection is also available as fabric in a number of materials including organic denim, Belgian linen, heavyweight linen, and a Belgian linen/cotton blend as well as on custom drapery.
Find more bathroom wall coverings and surfaces here.