Ann Sacks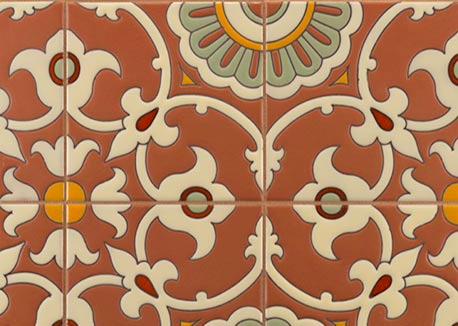 November 27, 2014
Translated literally as "painted ceramic," the artisans who create Ann Sacks' Ceramica Pintada collection employ an unusual painting technique called cuerda seca that requires years to master. Dating back to the 14th century, the cuerda seca process (which translates as "dry cord" or "dry line") involves applying thin bands of wax to maintain color separation during the firing, then filing in the designs created by the wax with vibrantly dyed glazes. The Ceramica Pintada tiles come in seven different patterns influenced by styles that originated in places like Morocco, Spain and California.
Some are subtle and monochromatic, while others offer
colorful swirls and motifs.
Looking for other surface material options? Click here.