Panaria Ceramica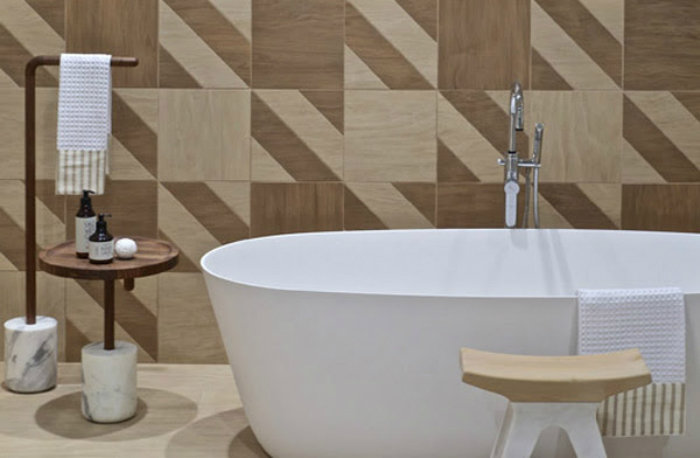 December 22, 2017
Inspired by the warmth of wood and its essences, the Chic Wood collection from Panaria Ceramica enriches and defines the space, reproducing the grains and warm hues of natural wood and playing with different formats and with classic tones diluted into modern and light color palettes.
The collection is enhanced by decorative motifs for floors and cladding: the revival of the classic chevron or herring format and simple shapes contrasting with various color tones in 30-by-30 format modules. Chic Wood can be used in outdoor spaces and includes two versions for exteriors: the 20-by-120-cm. format and the 2-cm. thick 30-by-120-cm. large format version for easy application.
Find more surface options here.