Kohler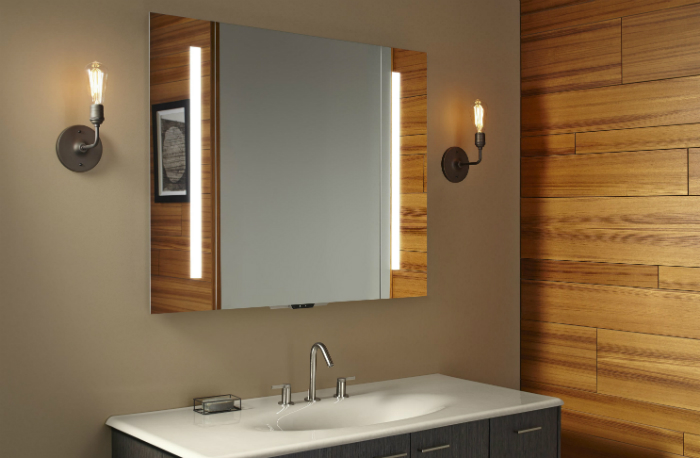 January 15, 2018
Kohler's Verdera Voice Lighted Mirror has Amazon Alexa built in. Seamless construction makes Verdera Voice Lighted Mirror a highly functional and thoughtfully designed centerpiece of the smart bathroom of the future. With the ability to pair other Kohler products that utilize Kohler Konnect directly to the Verdera Voice Lighted Mirror, users can reduce countertop clutter and streamline voice capabilities within the bathroom space.
Verdera design features include a dual-microphone solution to enhance the accuracy of voice-control, speakers housed in hermetically sealed casings to maximize stereo sound quality, a motion-activated wayfinding nightlight for safety and convenience, and highly efficient LED lights for makeup application, grooming and skin care.
In addition to controlling products with Kohler Konnect and its related personalized experiences, Verdera Voice Lighted Mirror offers customers access to tens of thousands of Alexa skills. Verdera Voice Lighted Mirror improves the comfort and functionality of time spent in the bathroom by enabling it to be hands-free, seamless, and more convenient, while also communicating with other connected products in your Wi-Fi network.
Verdera is a Kohler Konnect product, a new platform that allows consumers to conveniently personalize their experience with Kohler products through app presets, and automate everyday tasks in the kitchen and bath through voice-control.