Hardware Renaissance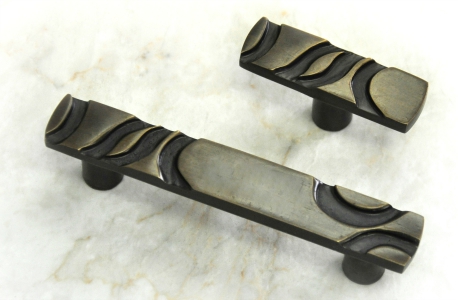 September 22, 2015
Hardware Renaissance, the designers and manufacturers of hand-forged iron and sand-cast bronze door and cabinet hardware has introduced an addition to its catalog of sand-cast bronze pieces. Named Aria, the pulls were designed with musicality in mind. The crafted pieces reflect asymmetry and free-form designs.  
Hardware Renaissance sand casts its bronze hardware in small batches using the silicon and white bronze. This is followed by intensive hand chasing and cleaning, buffing and polishing to refine the designs. The hardware also receives the company's hand-applied patinas in a wide range of colors – from monochromatic for clean and contemporary hardware to unusual, mottled patinas for a more eclectic style.
The new Aria pulls are available in 15 hand-patinated finishes and in 2.5-in., 5-in., 8-in. and 12-in. sizes.