Native Trails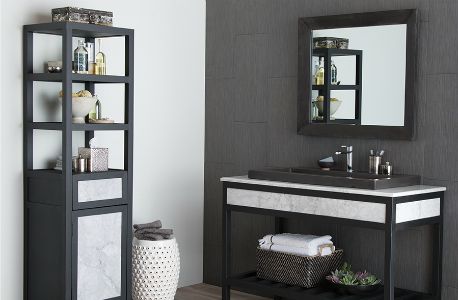 July 21, 2015
Native Trails is expanding its Cuzco Collection of bath furniture with a new Carrara marble-finish linen tower, mirror and vanity available in 48 in., 60 in. or 72 in.
With the new options, the full Cuzco Collection now includes vanities in six sizes and a linen tower, available in three finishes, as well as complementary mirrors. The collection is made of forged steel combined with luxurious accent materials; the vanities and linen towers boast insets in multiple finishes, including hammered copper in Antique or Brushed Nickel, and the new Carrara marble.
Both the 60-in.- and 72-in.- vanities feature two push-to-open drawers. The linen tower features a push-to-open drawer and a cabinet with two enclosed shelves. Three open shelves also offer decorative display space. All of the new Cuzco Collection products from Native Trails are available now.