ASKO DW60 Dishwasher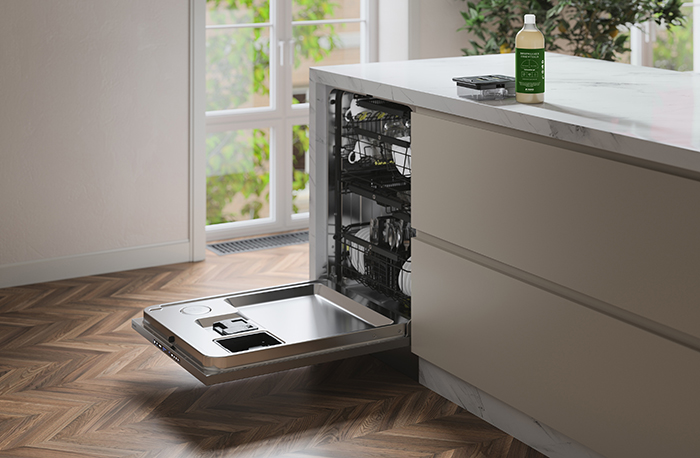 September 22, 2023
ASKO has introduced the DW60 dishwasher, designed and built with the long-term benefits of the user and the environment in mind, where eco-friendly innovations meet even the most demanding hygiene standards. To help protect the environment, low-energy and -water consumption combine with a special focus on the impact of detergent. This focus on sustainability is also reflected in ASKO's belief in building appliances with more steel and less plastic, and then testing them to last for 20 years. This approach has helped ASKO create a dishwasher that is cleaner and healthier for the user, kinder to the environment and which performs better for longer – saving people time, energy and money. 
The DW60 delivers superior cleaning and drying results year after year. It performs to the highest hygiene standards by eliminating 99.99999% of bacteria, fungi, viruses and more. Designed to perform and built to last, the new ASKO dishwasher cleans dishes, cutlery, glass and crockery, while caring for the world around it.
The highest hygiene standards are met thanks to the ASKO innovation UV Cleanse mode for unbeatably clean results and valuable peace of mind for people concerned about their health. It is unique to the ASKO DW60 series of dishwashers. 
Energy and water savings are made possible thanks to the adaptive Green mode, which measures the dirtiness of the load and then calculates the right temperature and right amount of water required. Some programs can even run at lower temperature for cleaning dishes that are only slightly dirty. In this way, as little as 7.5 liters of water are used in a washing cycle – including two rinses with fresh water. The ASKO DW60 has a direct supply of fresh water and is adapted to different sources of heating, such as district heating, solar or geothermal power, as well as heating by oil, gas or electricity. This way hot or cold water can be used in the washing cycle.