Frigidaire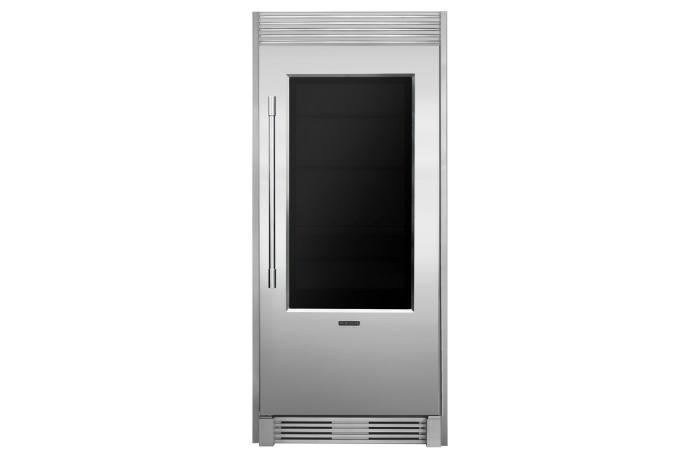 April 9, 2018
Frigidaire's Professional Glass Door Refrigerator allows homeowners to easily view fresh ingredients through the sleek glass door by activating the built-in LED light at the bottom of the door. The light can stay on for up to two hours – a great way to showcase food and drinks while entertaining.
Available in Smudge-Proof Stainless Steel finish, the refrigerator features the SpacePro Shelving System for quick access to ingredients and solutions designed to maximize space, including door and crisper bins and a full-width drawer. A removable wine rack holds up to six wine bottles. The unit's PureAir Ultra Filtration System removes up to seven times more odor than baking soda to optimize taste and freshness. Optional trim kits are available to pair the refrigerator with the All-Freezer; the two units can be displayed side by side or as separate pieces.
Find more new refrigerators here.