GE Appliances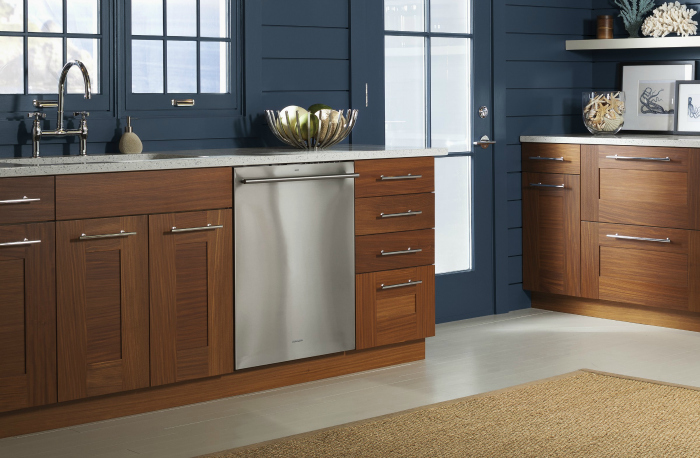 November 16, 2016
GE Appliances connected dishwashers anticipate the need for detergent with Amazon Dash Replenishment. The GE Appliances connected dishwashers integrated with Dash Replenishment now enable automatic, worry-free reordering of dish detergent pods. By integrating with Dash Replenishment, GE Appliances ensures that owners never have to worry about running out of pods.
To get started, owners just set up Dash Replenishment through the GE Kitchen app using their Amazon account and select the dish detergent pods they want to automatically reorder. During setup, they will enter how many dish detergent pods they currently have on hand. The connected dishwasher will measure how many pods are used by counting wash cycles. When supplies are low, the dishwasher will use Dash Replenishment to reorder the product selected, ensuring that the "ran out of it" moment will never happen.
Owners who like a little more control can adjust their stock of detergent and adjust the reordering level through the GE Kitchen app. For example, an owner can set Dash Replenishment to always reorder when they have 10 pods remaining. Earlier this year, GE Appliances launched Dash Replenishment with laundry products, making it easy for consumers to reorder liquid detergent or fabric softener.