Kalorik VIVID Air Fryer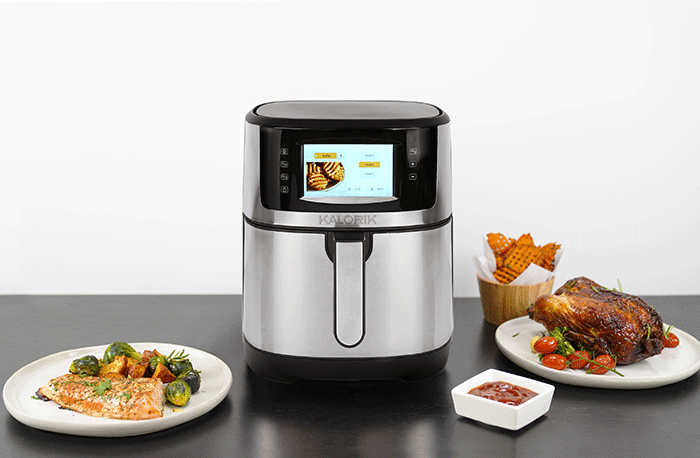 November 4, 2023
Kalorik, a leading legacy brand of kitchen and small home appliance innovations, recognized as air frying experts, announces the release of its new VIVID air fryer, a first-of-its-kind to hit the U.S. market. 
VIVID features a high-definition, full-color screen that brings today's technology to the countertop. It demonstrates how easy cooking can be with great results. Consumers can review images of preset foods and easily select what they want to prepare with a much higher degree of accuracy, simply with the click of a button, choosing from an unprecedented 202 smart presets organized in 12 categories of food. 
There are six options in each category and three different basket capacities. VIVID ranges from 90 to 400 degrees Fahrenheit and ensures food is prepared as intended without the guesswork. Other tailored features include Celsius and Fahrenheit temperature settings as well as pre-loads of the four most commonly used languages in the U.S. and Canada — English, Spanish, French and Mandarin.

One of the biggest headaches for consumers using air fryers is burning or undercooking food. VIVID dispels any mystery thanks to its smart programming designed to indicate the correct preparation process, with options to load food fresh, frozen or warm. The presets and options within categories also mean consumers are less likely to waste food and money because items will cook to perfection every time. 
VIVID's TFT screen technology enables anyone to 'cook in color' by using a thin film transistor LCD which highly enhances image quality. Consumers can leave behind their black & white displays and analog machines and evolve to an experience that makes life simpler and opens new culinary possibilities in full-spectrum color, regardless of a language barrier.
Photo credit: Kalorik