Barn Light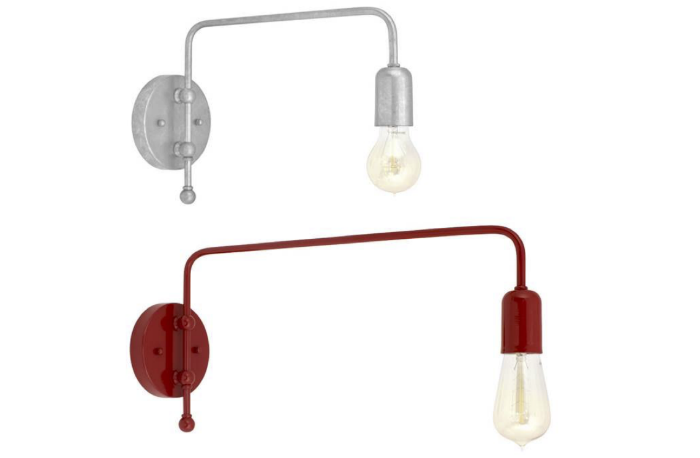 January 2, 2018
The newest offerings in Barn Light Electric's Swing Arm Wall Sconce collection are slimmed-down wall sconces that demonstrate that simple design does not have to be boring. The Downtown Swing Arm Sconce, an extension of the Downtown Minimalist Collection of lighting embraces the bare bulb look in the form of pendants, chandeliers and wall sconces. This newest swing arm sconce features a straightforward design, offered in both hard-wired and plug-in styles, with a round backing plate and an adjustable metal arm that swings horizontally 180 degrees. The bare-bulb socket holds a standard bulb or you can change the look of the fixture simply by switching up the bulb style.
The Downtown Swing Arm Sconce is easy to customize in dozens of ways. Finish colors include black, white, sunflower, royal blue and magenta pop, as well as a raw brass. Additional customizing options include two arm lengths — one brings the fixture 14 inches away from the wall while the extended arm takes it 20 inches away from the mounting surface. For even more flexibility of use, an optional swivel knuckle provides a wider range of movement and can be maneuvered to a specific spot.
Find more lighting options here.