Jesco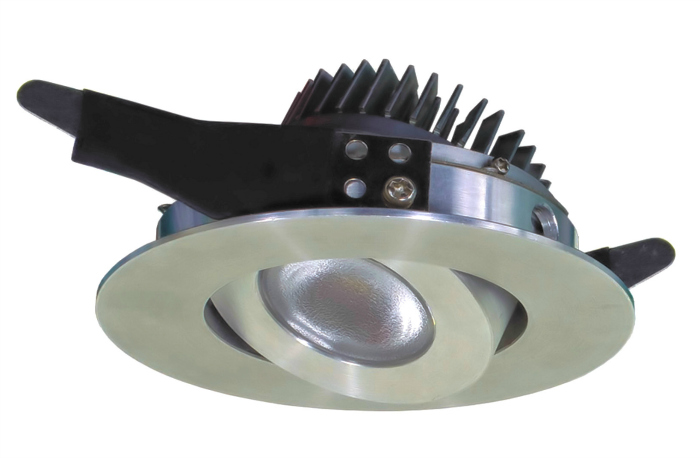 August 17, 2016
Jesco Lighting Group has introduced Slim Disks, multipurpose, architecturally low-profile, ultra-high output LED recessed lighting for myriad applications. Each employs aimable low-watt/high-output white LED light and provide adjustable, high-performance, energy-saving recessed ambient/accent downlighting. Compact architectural housings readily conceal along shelving systems and casework for energy-saving, long-life unobtrusive ceiling lighting solutions.
Slim Disks' light output can be adjusted once mounted, and an advanced COB (chip-on-board) LED provides a single source of light without unwanted scalloping effects. Each model combines high-energy efficiency and low energy consumption, with 50,000-hours-plus operating life. Contemporary circular lightheads provide undercabinet, undershelf, recessed jewel-like lighting. The Slim Disk light color is available in 3000K, 4000K or 5000K.
Jesco's Slim Disks are constructed from die-cast machined aluminum. A remote constant-current LED driver effectively dissipates heat, reduces heat transfer, facilitates white even light and extends lamp life. A textured lens softens emitted light, virtually eliminating reflective glare. A brushed aluminum finish is standard; other finishes are available on special order or quantities.