Enviro Water Products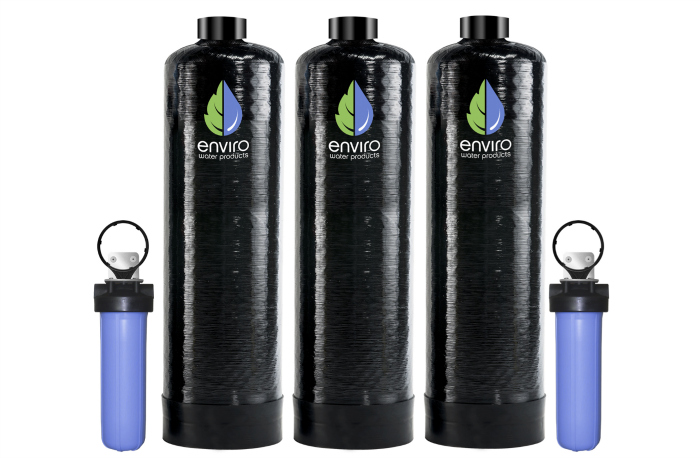 November 10, 2016
Enviro Water Products, a manufacturer of technologically advanced, environmentally friendly water filtration and conditioning solutions, is introducing two new sizes (making it available in five sizes total) of the Enviro Water Products Pro Combo System.
All sizes of Enviro's Pro Combo system incorporate a three-stage Carbon Series water filter and a NaturSoft System (salt-free water conditioner), this professional grade combination provides a high quality whole home water solution that protects against contaminants, sediment and scale build-up while also providing a substantial savings to the consumer over the lifetime of the appliance. In addition, the Pro Combo systems are all environmentally friendly as they use no salt, require no drain line, need no electricity, waste no water and require minimal maintenance from the homeowner.
Enviro's two new Pro Combo products were developed for homes with increased water volumes, usually large estates with 6+ bathrooms, and they can handle either 20 GPM or 34 GPM (gallons per minute) depending on how much water the home uses. The three existing sizes include the original Pro Combo 1044, created for homes with 1-3 bathrooms running at 10 GPM, the Pro Combo 1344 flowing at 13 GPM which is ideal for a home with 4-6 bathrooms and Enviro's Space Saver Combo developed for condo units as it handles 5 GPM.