Enviro Water Products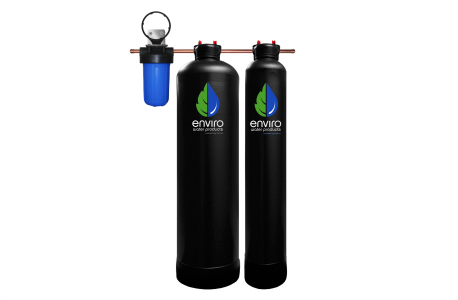 March 15, 2016
Enviro Water Products introduces the Enviro Water Products Pro Combo System. Incorporating a four-stage Carbon Series water filter, a NaturSoft System and a salt-free water softener, this professional-grade combination provides a high-quality, whole-home water solution that protects against contaminants, sediment and scale buildup, with a substantial savings to the consumer over the lifetime of the appliance.
Gold Seal Certified by the Water Quality Association, the Enviro Water Products Pro Combo System features the salt-free NaturSoft System, which uses no electricity and wastes no water in the softening process. NaturSoft is DVGW certified and prevents 99.6 percent of scale buildup. The other half of the Enviro Water Products Pro Combo System is the innovative Carbon Series, which utilizes a four-stage water filtration process to address a range of contaminants, bacteria and potential impurities such as chlorine, chloramines, pesticides, herbicides, pharmaceuticals and industrial solvents.
Find out more about efficiency and sustainability in homes here.