Fagor America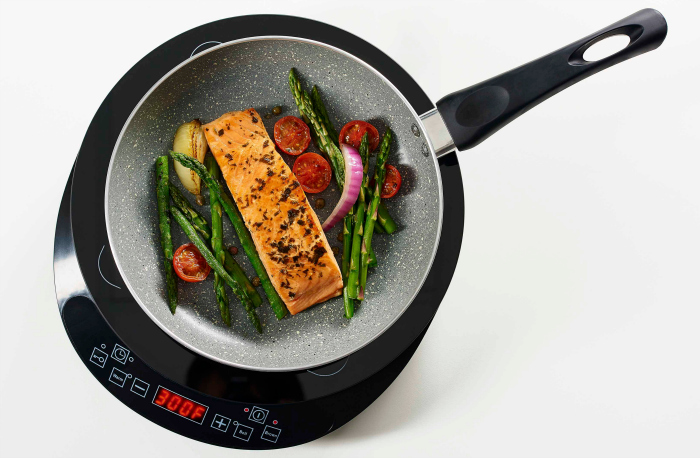 September 7, 2017
Fagor America announces the newest addition to its induction set collection, the Eclipse Induction Set. The Eclipse includes a new circular 1800-watt portable induction cooktop and a 9.5-in. induction-ready aluminum skillet. The 1800-watt cooktop has a sleek and modern look with a durable, easy-to-clean glass surface, touch controls and a temperature range of 140 – 462 degrees Fahrenheit. It is equipped with a digital display and three preset functions for brown, boil and warm.
The cooktop is designed with an 11.5-in. circular glass surface that stays cool to the touch. It has an automatic safety shut off feature, a built-in countdown timer and a panel lock button for added safety and peace of mind. Its smooth surface makes for easy and quick cleaning.
Find more cooking advances here.