Falmec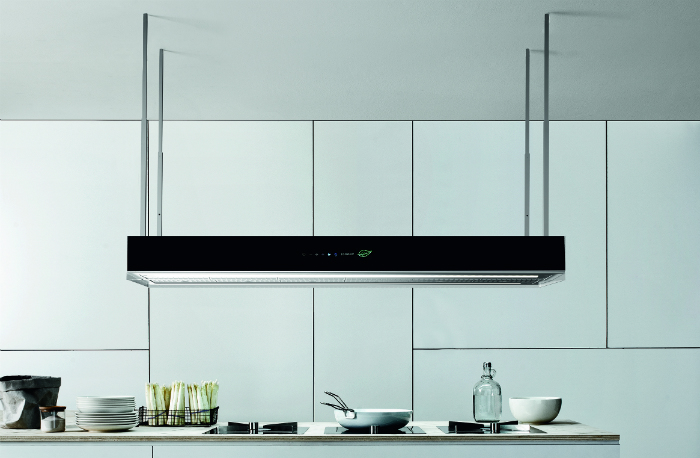 October 12, 2017
The new Oceano hood is part of the E.ion System range of hoods from Falmec, which use bipolar controlled ionization to get rid of up to 95 percent of odors, along with polluting agents like bacteria, dust, exhaust fumes and chemicals found in house cleaners. The Oceano features geometrical pureness and minimalist contemporary style. The hood can extract air along its entire structure, providing a wide suction area.
Oceano is equipped with a Leaf Sensor, which monitors the indoor air quality through its color and gradually goes from yellow (air to be purified) to green (pure air). This balancing process is automatic: when air quality degrades, the ionization system activates on its own.
Find more new kitchen technology here.