Schluter-Systems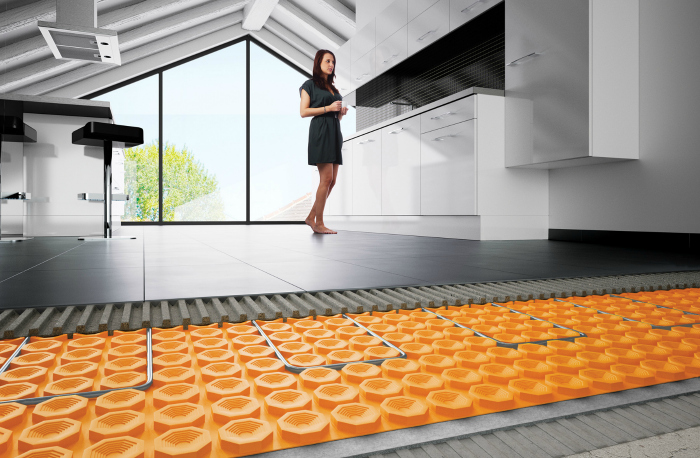 June 12, 2017
Schluter-Systems' DITRA-HEAT-DUO overcomes multiple challenges that accompany multistory living. The electric floor warming system features an integrated thermal break and sound control, permitting the system to reduce sound transmission in addition to warming the floor and still supporting the covering to ensure a lasting installation. ASTM E2179 testing shows DITRA-HEAT-DUO produces an increase in impact insulation class (ΔIIC) of 20 to a concrete slab floor. 
The relatively thin thermal break on the underside of the membrane allows the system to warm tiled floors up to 70 percent faster over concrete substrates by directing heat to the tile, not to the subfloor. The all-in-one system means faster and simpler installation as the membrane, heating cables, thermal break and sound control material are all combined in a single layer. This new system has all of the same attributes as DITRA-HEAT, and the total assembly is only 5/16-in. thick to minimize construction height.
Find more high-tech solutions for the home here.