Ornare Timeless Collection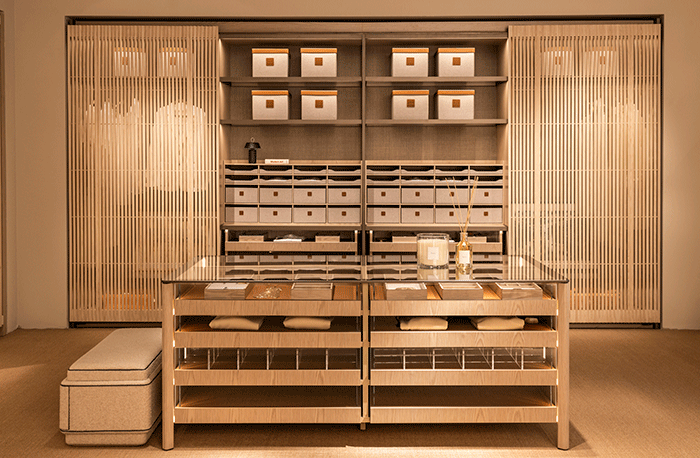 October 31, 2023
Ornare, a premier luxury design brand specializing in high-quality and bespoke furniture, has recently launched its Timeless Collection. The collection includes a closet, a beauty bar, a desk, an island and a closet rack crafted with impeccable attention to detail and a commitment to timeless design. 
The collection marries the finest materials and expert craftsmanship, utilizing certified solid wood to guarantee lasting durability. It encompasses a range of exquisite pieces, each bearing a unique charm with standout architectural details featuring ventilated solid wood structures, creating captivating light and shadow effects that transform living spaces and glass elements in drawers and islands. Luxurious leather seamlessly integrates into the collection's organic shapes, enhancing the overall living experience and elevating comfort and sophistication.
In addition to the materials' quality, the collection offers a wide range of finishes, allowing maximum furniture customization. Each piece in the Timeless Collection is a testament to craftsmanship, longevity and enduring beauty that capture the essence of innovation.
Photo credit: Ornare