ICFF Talks 2017 Now Accepting Submissions
---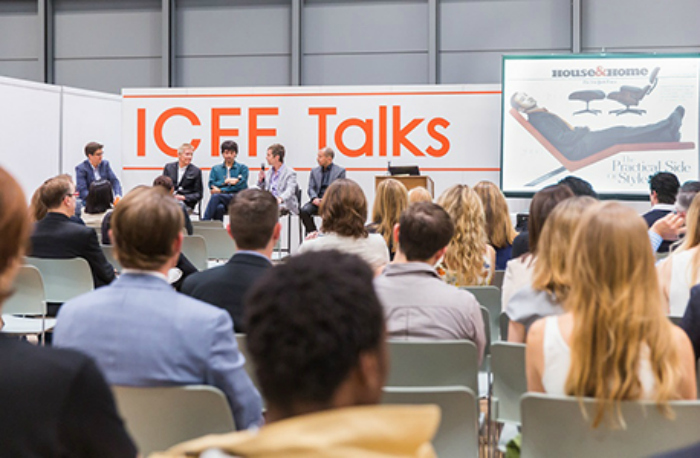 November 8, 2016
ICFF, North America's largest series of design events for interiors, is now accepting submissions for ICFF Talks 2017, a series of presentations and panel discussions that takes place live at ICFF. The Talks serve to engage, educate and inspire the global design community.
"ICFF Talks embodies the reason ICFF is the leading voice of design in North America and around the world," said Kevin O'Keefe, ICFF event director. "Each ICFF Talk delivers insightful and educational content for our attendees. We're proud to once again bring the Talks program to life on the ICFF show stage in New York this May."
The 29th Annual ICFF in New York will take place May 21-24, 2017
To submit an ICFF Talks application, visit: http://www.icff.com/conference/icff-talks-application. The deadline for submissions is January 1, 2017.
ICFF is the North American global Design showcase for interior furniture, seating, carpet and flooring, lighting, outdoor furniture, materials, wall coverings, accessories, textiles, kitchen and bath and fabricators, attracting more than 700 exhibitors and 33,000 attendees from around the world. The 29th-annual ICFF in New York is scheduled for May 21-24, 2017 at New York City's Jacob K. Javits Convention Center. The second annual ICFF Miami is scheduled for October 3-4, 2017.