Liv-Connected to Present as Part of National Housing Coalition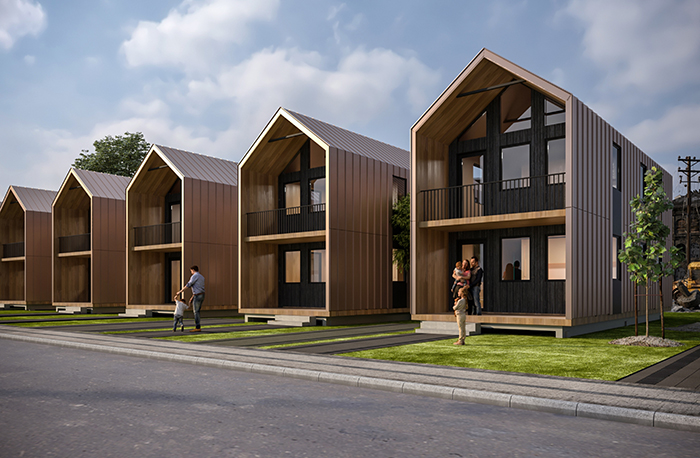 April 20, 2023
Liv-Connected presents today as part of a national housing coalition of agencies and housing manufacturers gathering to discuss mitigating disaster impact on marginal housing and those most at risk.
The wake of the 2020 COVID pandemic has made it abundantly clear that housing and healthcare are critical to successful communities. Liv-Connected was established with a goal of improving lives while delivering affordability, sustainability and good design in a market that is inaccessible for many. This is why Liv-Connected was eager to join close to 30 nonprofits, agencies and manufacturers to create a housing coalition. The coalition will gather for the first time during an online conference today to present ideas on Effective Innovative Housing/Sheltering Solutions. The event was coordinated by the American Red Cross, Rebuild Together, Habitat for Humanity, the National Low-Income Coalition (NLIHC) and All Hands and Hearts. 
"Our objective was to establish a coalition of partners who are interested in coordinating and collaborating at the national and the local levels to directly address the needs of those in marginal/substandard housing who could be made homeless following a disaster and those that are post disaster homeless," said coalition organizer Earl R. Brown, national partner relations & agreements and national disaster partnerships for American Red Cross. 
The primary focus for the coalition is to aid the local organizations before a disaster strikes so that in a time of crisis (or pending crisis), they can coordinate with government and other volunteer agencies to efficiently and effectively repair damaged homes and secure housing for those most at risk for displacement. 
"In response to a disaster or just a general affordable housing shortage in the local area, there may be several nonprofits and government programs seeking to address the need," said Brown. "While the increase in available services may be greatly needed, many of these agencies don't always work together, which may cause confusion for donors, other local agencies and the homeowners who may already be in a distressed state. The objective is to build a coalition of collaborating partners." 
When the group meets together for the first time, they will discuss local community short- and long-term recovery efforts by encouraging collaboration in times of blues skies and supporting the repair and rehabilitation of damaged housing stock following a disaster. Program creation will include a focus on rebuilding; risk reduction construction; weatherproofing and winterizing, roofing, electrician, masonry, drywall and plumbing, heating and cooling. 
In addition to basic housing needs, coalition members are working together to provide support to their communities in the following areas:

Education and Preparedness – Provide legal, financial and emergency preparedness counseling/training support to enable a client to stay housed and lessen the effects of a disaster.

Temporary Housing – A place to live for a limited period of time, rent for a different place to live, or placement in a government provided housing unit when rental properties are not available.

Hazard resilient modifications (pre-disaster) – Harden a house to mitigate the damage from a disaster. The goal is to make the residence less vulnerable to damage from an indigenous disaster.

Repair (post-disaster) – Repair damage from the disaster (to their primary residence) that is not covered by insurance. The goal is to make the damaged home safe, sanitary and functional.

Replacement – Increase sustainable affordable housing stock by repair, rebuilding and development programs. The goal is to help the homeowners with replacing their destroyed home or identifying new home options. Work with government agencies to provide advice and counsel on programs that can benefit identified service area(s). 
Liv-Connected was created by architects Jordon Rogove and Wayne Norbeck of DXA Studio and fellow architect Joe Wheeler, Virginia Tech professor and leader of the globally recognized FutureHAUS concept. The home includes a focus on incorporating health-related tech to provide owners with secure, private and convenient care for preventative and urgent medical needs and was spearheaded by Dr. Herb Rogove. In answering a call for design submissions for disaster relief housing, the organizers ultimately produced a solution that could answer many of the challenges of the homebuilding market including material and labor shortages and limited housing inventory. 
With a rising demand for housing, a skilled labor shortage and the market's desire to live away from crowded cities, Liv-Connected is redefining the housing market through a novel approach to modular construction, leveraging thoughtful design and quality, factory construction. 
Find out more about brands doing good work in their communities here.